I'm just reknitting increases (mostly I knit at night, so I'm just about to start since the boys are in bed now), and there's nothing new to show.
Since it's always nice to see something beautiful and fibrous, I give you this: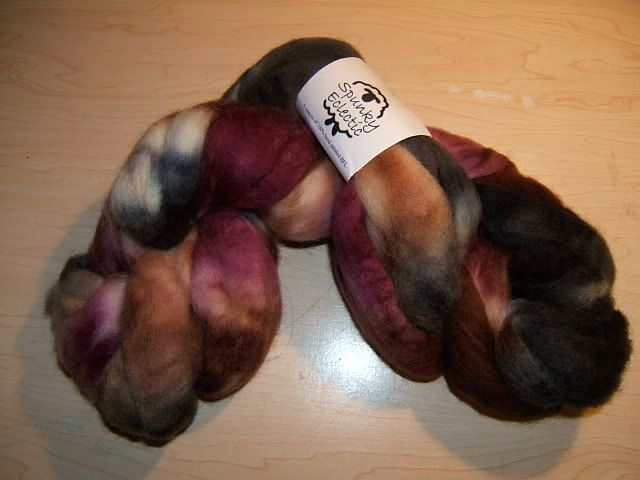 Blue Faced Leicester roving in Mahogany colorway from
Amy
of
Spunky Eclectic
. It got here a few weeks ago, but I haven't been able to spin any of it up yet because of the Knitting Olympics. I'll get to it some day...
I won't do the full review of everyone on Team FS today because I don't have the time, but you must click on And Knitting's
Amy
. All I can say is "drug raid". Read it yourself, it's hilarious.