As the title suggests, I haven't made much headway on my sweater, and the progress I have made has been hard won. I should have done something else in wool. Ah well. I will press on. Since I'm only about 3 inches in, I'll post, instead, my little tutorial on picking up stitches for the gusset of a sock.
After turning the heel of a sock, I knit back across the row, according to the pattern. Then I take an empty needle and pick up the inside edge loops from the heel flap. (I don't pull yarn through to make a stitch, I am literally
picking up
a stitch loop that is already there) Here is my needle, set up with the stitches.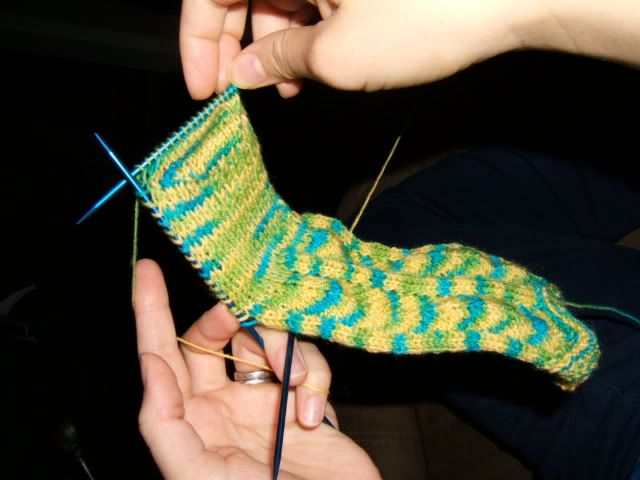 Then I knit through the back loop of these picked up stitches, to twist them. This makes them tighter and less likely to cause holes.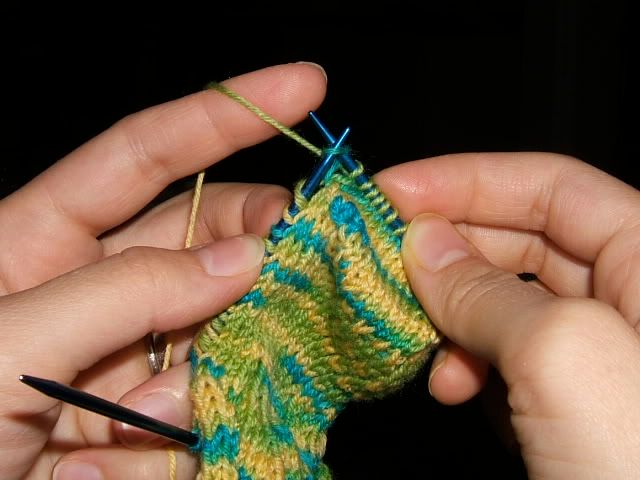 This is what it looks like after I've picked up all the gusset stitches and then knit a few rounds.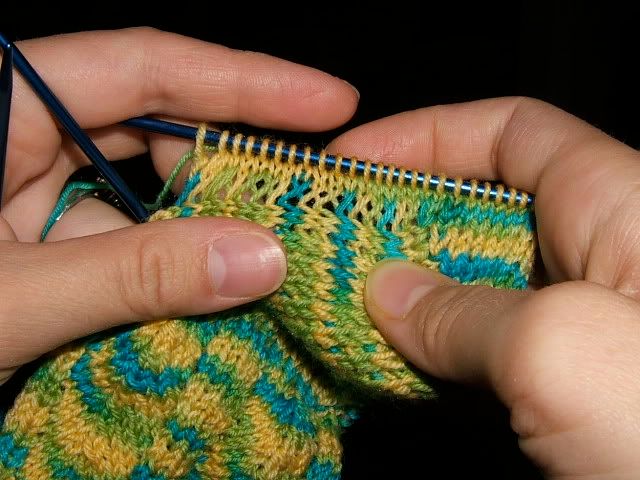 See how the twisted stitches are crossed in little "x's"? I love that detail. I'm stretching it out a little so that you can see it -- in reality, the fabric is a little firmer than it might seem.
So there you have it. My favorite way to pick up heel stitches for the gusset. Hopefully I can post some real sweater progress for tomorrow. That's all for now, folks!