Thank you to those of you who wished me well. On the day when I felt like I couldn't get any worse, a friend brought over chicken soup. I was overwhelmed with gratefulness, and although I couldn't eat it on that first day, I have been able to enjoy it yesterday and today. Nothing like chicken soup to do the heart and body good. I am feeling much better today, thankfully.
This came in the mail this week, and is my new obsession: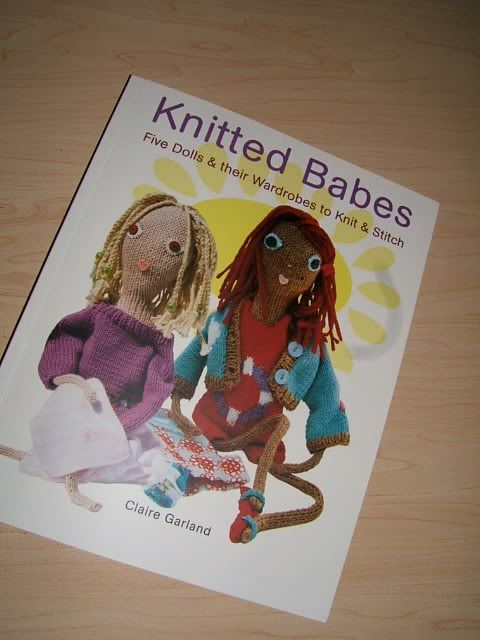 If you've never looked through this book or perused the
website
, you must. The dolls are adorable and sophisticated. I am making a version of Flo Tilly for my little sister's birthday. Her favorite color is pink, and most of the accessories are in that color. This will be my March project for
Project Spectrum
. (Which I've joined, because I'm a hopeless joiner, although I haven't added the button yet to my blog since I can't seem to choose one of the many available. Maybe I'll just make my own?)
In other news, here's a terrible picture of what I've accomplished so far on the Textured Tweed Clutch. Unfortunately, I chained 100 stitches less than the required amount for the strap (this is what happens when I watch movies and crochet), so I had to chain on an extra 100 once I was (or thought I was) done, and am doing a little bit of trickery to make it all look seamless.
It seems to be working so far, which is good. This project is driving me to distraction with boredom. I look forward to finishing it and mailing it out to my sister.