Although I sort of finished on time, these are actually late, since I should have mailed them to my international pal earlier this week. I literally just kitchnered them together about 5 minutes ago, so these are hot off the needles.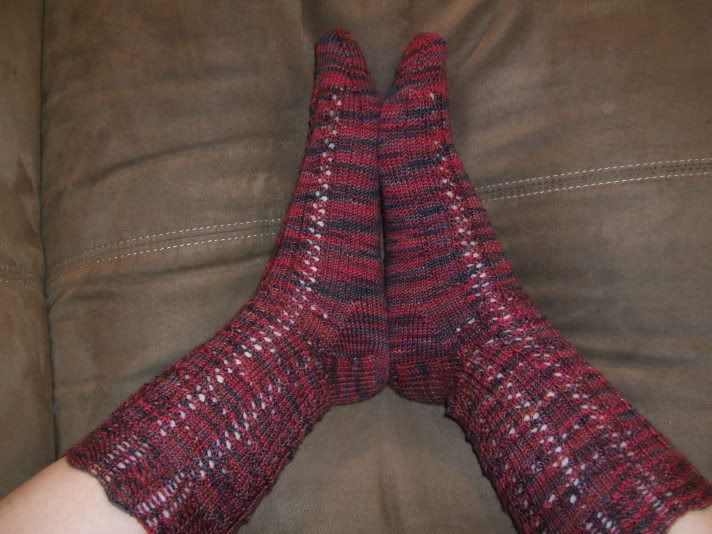 These are the Fancy Silk Socks from Nancy Bush's Knitting Vintage Socks. They were knit in Cherry Tree Hill "Foxy Lady" on size #0 needles (!!).
I'll add details of the pattern/yarn/notes/etc. as usual tomorrow when I can think straight and it's not so late at night. I also had some very introspective thoughts while knitting them for some reason. Will also wait to share those for a more sane hour.
For now, how about a close up of that lace: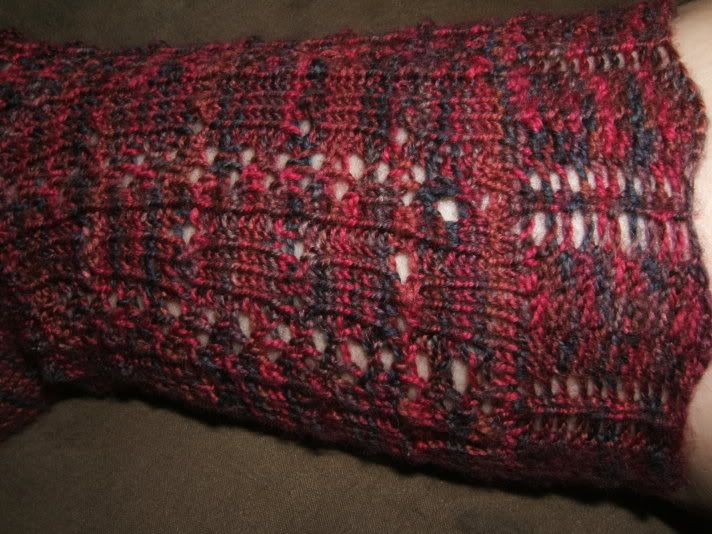 Well, maybe that just makes my leg look massive, but anyway, you get the picture. Updating this tomorrow....