Wow. I must want it to feel like Christmas year-round. It seems that at every moment a deadline (or several!) is looming. My dad and two of my brothers came down to visit this past weekend, and my intention was to send him back with belated gifts for different family members: my mom's Mother's Day socks, my sister Hannah's crochet purse, the Knitted Babe for littlest sister Rachel, and a bunch of crocheted hacky-sacks for my two youngest brothers (not the two who came to see me). So. I also had 5 dishcloths to finish for my Knitted Dishcloth Class I'm teaching at Major Chain Craft Store, which really should have been done by the begining of this month, but certainly by yesterday, since the first class is on Friday (!). For whatever reason I was putting off the dishcloths (it was hard to pick only five that would cover pretty much anything you'd want to know about knitting!)
Want to know what I was able to finish? Well, it's a bit too much to put into one post, so I'm going to space it out.
For now, here's the Babe: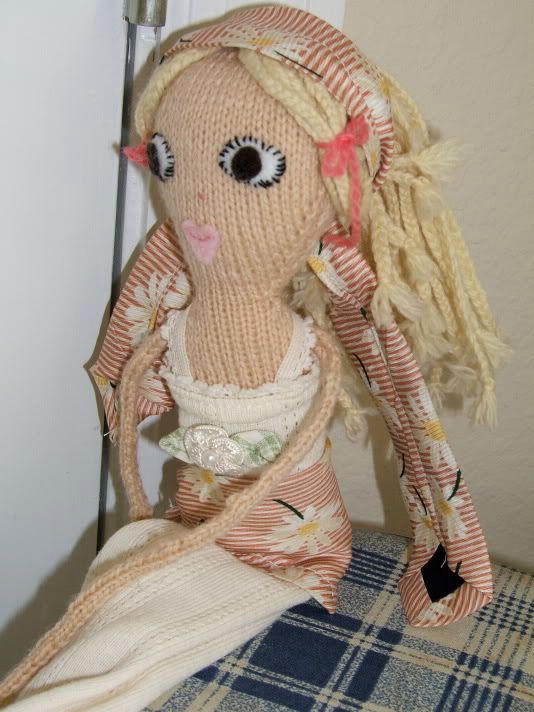 Click on her for gallery of her fashion shoot and details.
All knitted items were worked up in Knit Picks Pallette.
Was at Major Chain Craft Store yesterday, and noticed that they needed a sample of the crocheted One Skein Scarf from Happy Hooker. I took home a ball of Paton's Classic Merino, intending on starting it after I had completed the blanket. Somehow, 5 hours later, I had this: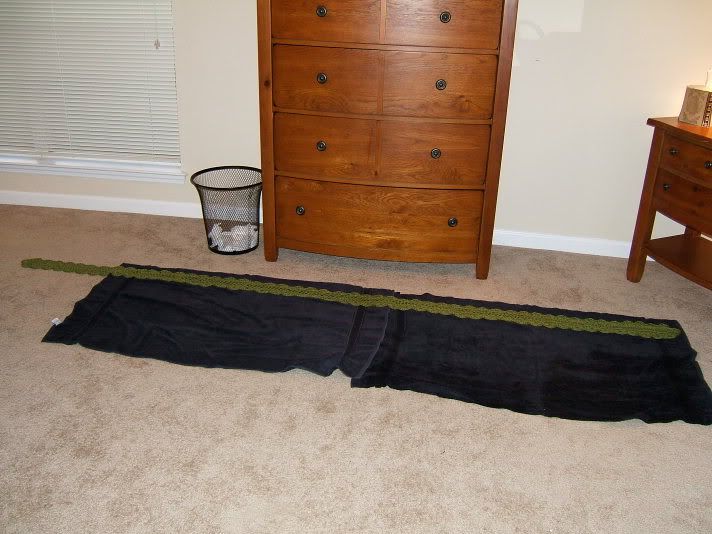 (Did anyone else realize that this was an 8 foot long scarf?! Woah!)
Project notes to follow once this is dry and I can take a proper picture.