So. I've knit this same dishcloth now three times. Three. Well actually, I finished it once, ripped back twice almost to the eyelets and knit back in.
Here's the first attempt: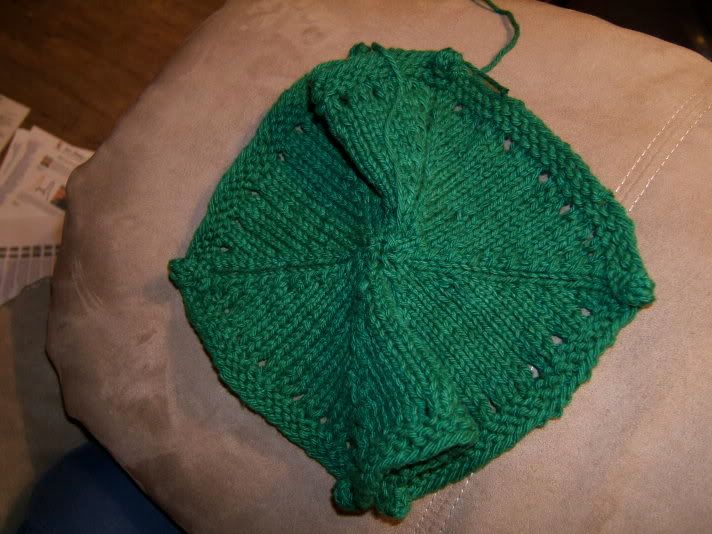 The trouble seemed to be that when I switched to DPN's, my gauge changed (got tighter). I went up two sizes in DPN's, ripped back and re-knit twice, and here's the final outcome: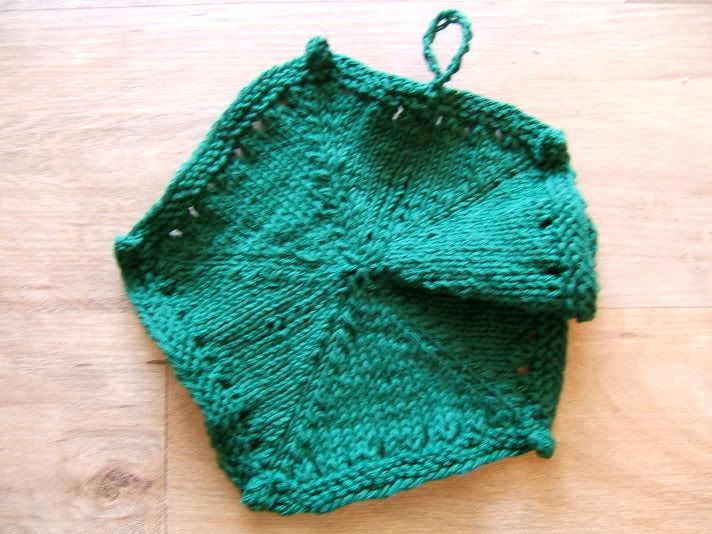 Looks kind of similar, does it not? My husband, seeing that I was getting my butt totally kicked by a mere washcloth, suggested blocking. (My husband does not knit, but aparently he's a genious.)
Here it is, drying after a severe blocking: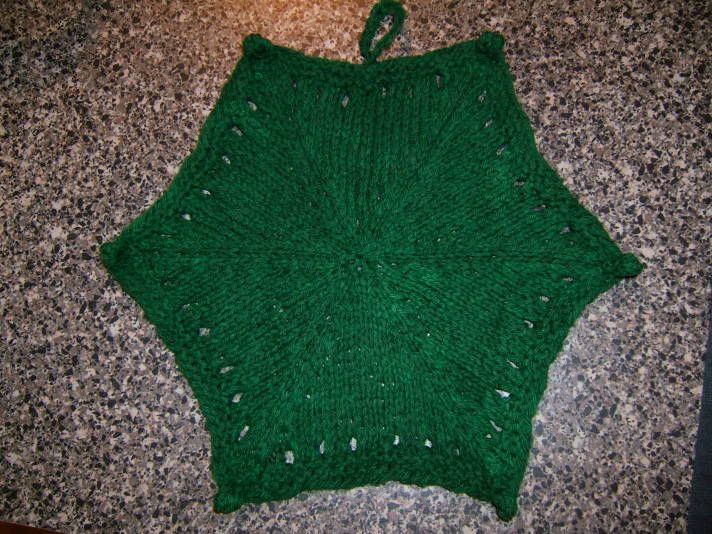 I should probably go straighten it a little more, but can you believe it? That's the same washcloth! No rippling! I hope that it dries like this. We shall have to see.