So, did you hear it? I was in
Cast-on
yesterday. I sent in an audio comment with
Odeo
, and it was cool because I could play it back and re-record if needed. The surprising thing was actually hearing myself on the show. I don't know why, but I figured she wouldn't play it.
Last week I knit the ballet shoes for the Babe, and they turned out huge. These were knit to gauge, so I don't know what's up.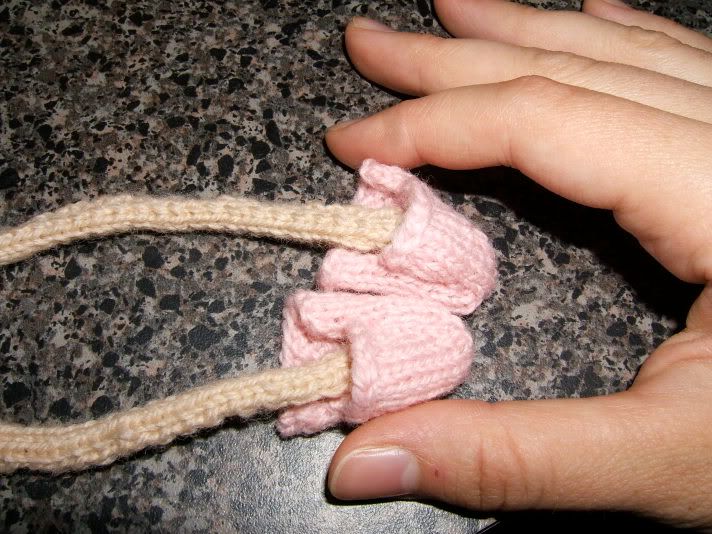 Anyway, I showed them to Knitting Friend Laura, and she suggested hand-felting them to size (I've knit the doll and all accessories with Knit Picks
Palette
sock yarn). I don't know why I'm surprised, but it worked really well!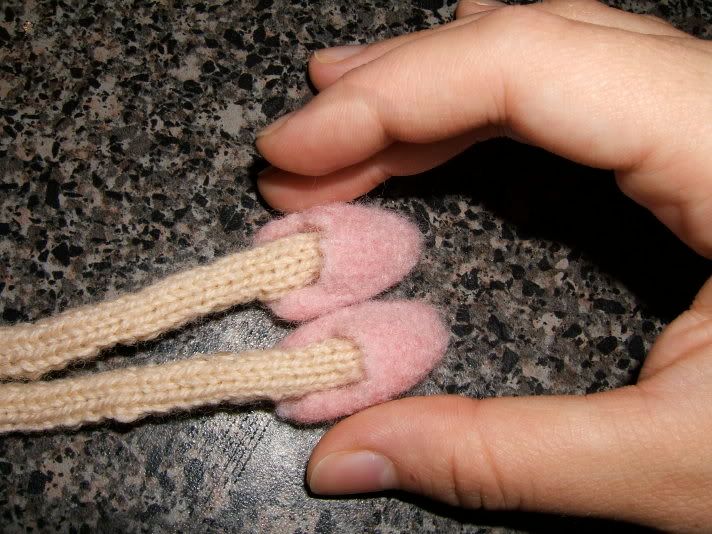 With the little ties sewn on the backs of them, they look even cuter. Last night I sewed her tutu together, and a pair of sweat-pant/capris. A few more items of clothing and she'll be ready for her final photo shoot, and then off to NY! My little sister is waiting.