Here are some pics from our little part of KIP Day here where I live: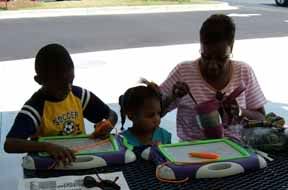 We all met up at an ice cream shop with our husbands and kids. A reporter from the local paper showed up to photograph the event. I'll scan the article in when it comes out this week.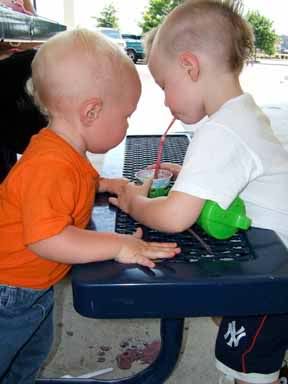 It was 100 degrees outside, but ice cream made it bearable!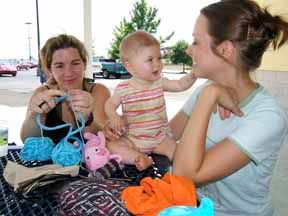 (This adorable baby is not mine, she belongs to the girl to the left)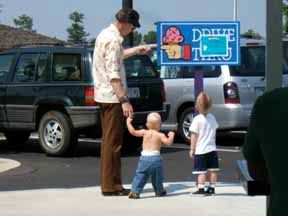 My husband and babies. Max got so messy that Greg had to take off his shirt when he was done eating.
At our usual Stitch N Bitch group, we often talk about our families, so it was really cool to meet everyone, and put some faces with the names.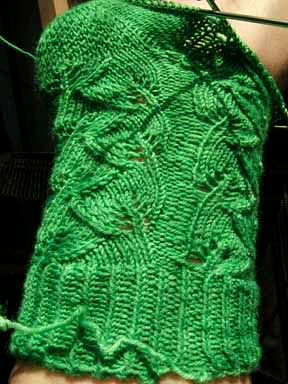 As it turns out, the lace repeat is not difficult at all once the chart is read correctly! I'm actually a few inches further than this (pic was taken Monday morning), but this shot shows almost the true color of green. It's just a bit brighter than this. My hands have been feeling a little bit overworked, so I've been taking it easy and working on a few other projects in rotation. More details to follow!