I wove in the ends just before running out the door to Stitch N Bitch group: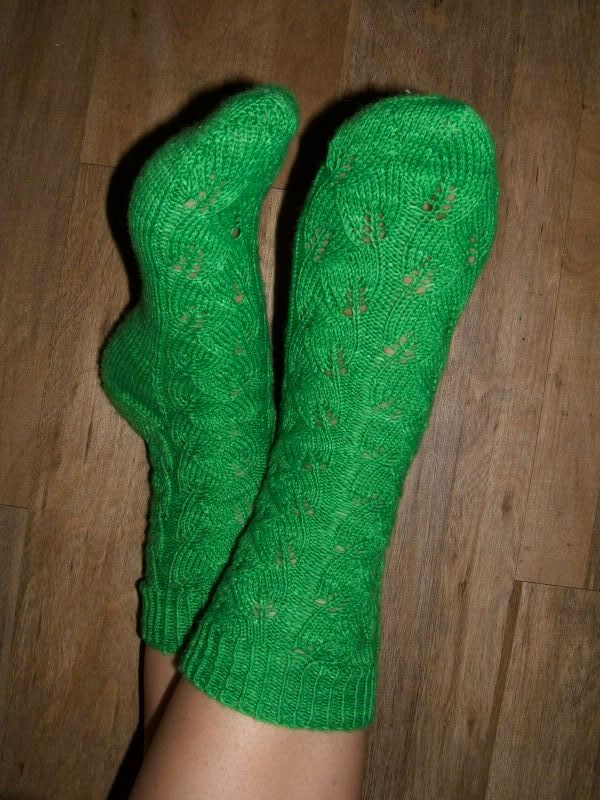 The heel was supposed to be this weird, plain thing so I substituted an eye-of-the-partridge instead. I'll update this post with more project specs later, but it's date night tonight, so I've gotta make this quick.
I wore the socks there, of course, with green clogs and my green KIP shirt. I love green.
While at SNB, I taught a new lady how to knit, then did this: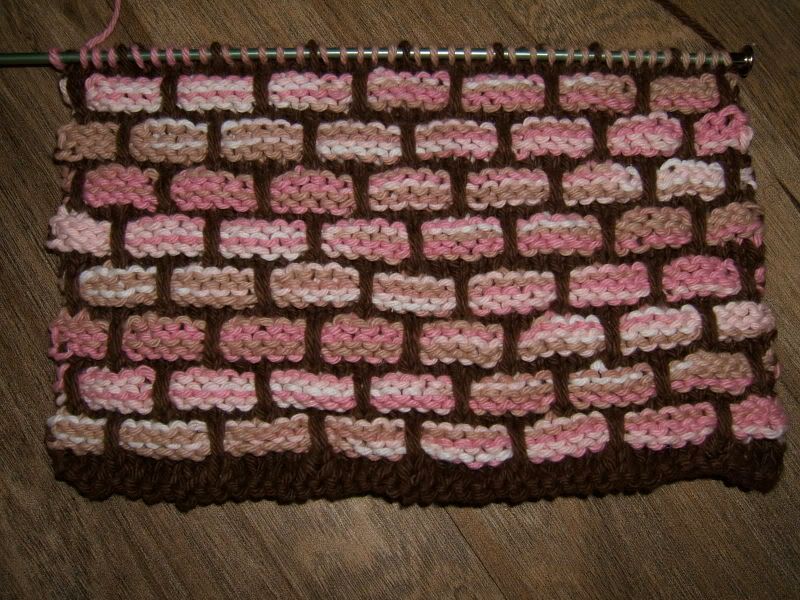 Gotta love the Slip-Stitch Dishcloth. Easy, but looks tricky and impressive. =)
Today I cast on for this: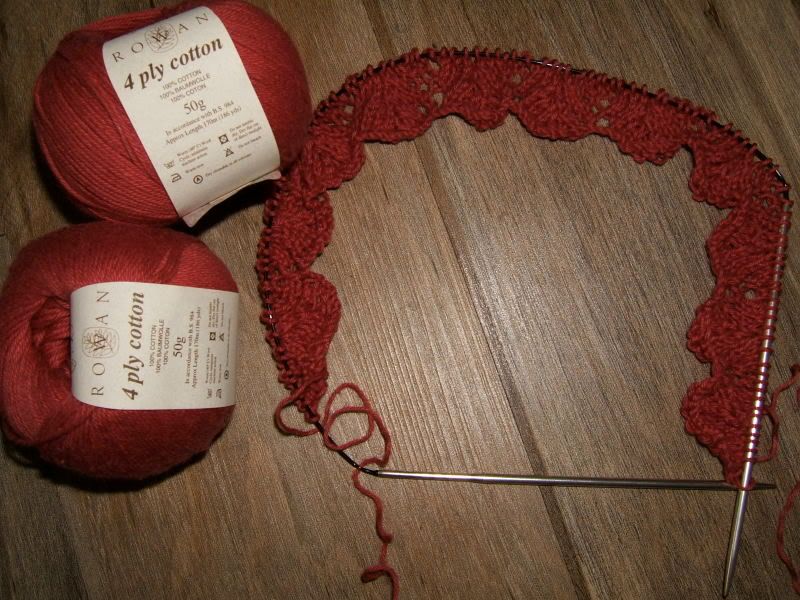 I started this last summer and then ripped it back, setting it aside till I was a bit more experienced. Can anyone guess what it is?