ETA: Video of piano being lifted up at end of post.
** Warning: crazy German story, but no fiber goodness today. **
Please brace yourself for a picture heavy post. The first picture is clickable and will take you to the gallery where you can watch a slideshow of it instead, if you wish. This will also allow you to see the pictures in greater detail if you should so desire.
When we moved, no one told us (and I'm sure that my husband's job should have!) that we might not want to take things like our washer, dryer, and -- oh yeah -- proabably not our piano. No one suggested storage, or hinted that the apartments might actually be too small to even get anything up stairs or through doorways. So. The washer and dryer are not much of a problem. They're clutter catchers in the fron entryway, but as it's a pretty large space, it's not very noticable. We can't hook them up, and the Mr's company has supplied us with "lenders" that are hooked up in the basement (another post to follow this week about the insanity of that). However, the piano wasn't so easy.
First, they told us that there was no way they could get it up the stairs. Surely they would damage something or themselves on the trip up two flights of stairs. They told us they'd never been asked to move a piano -- does no one play piano in Germany anymore? They called in a special moving company to scope things out, and those guys tried to convince us to ship the piano back to the states for storage. I flatly refused. They said they'd talk to their boss and see what they could do. Mr. Fiberflash told me to suggest the rooftop porch that we have off the kitchen. I suppose the guys didn't want to argue with a stubburn pregnant girl, because a few days later they called back with the news that they'd be here with a crane on Monday morning (today!)
I woke up at 7am to make sure that I was properly dressed and awake before they got here. When they arrived, it was pretty unbelievable. They really did have a huge orange crane. I'll let the pictures tell the rest of the story. The last one is a little video clip. So sorry that I couldn't have gotten more -- Max woke and started yelling "Mommy!" from his room and the camera battery was running low.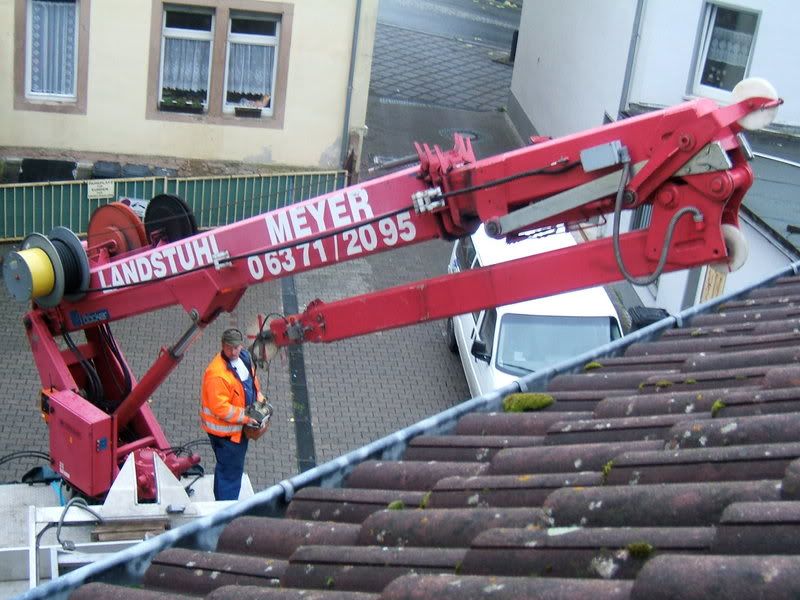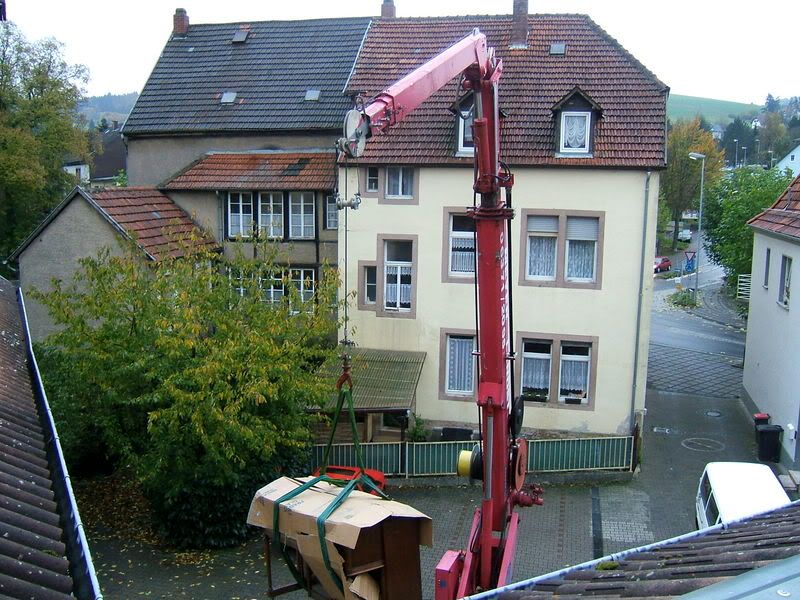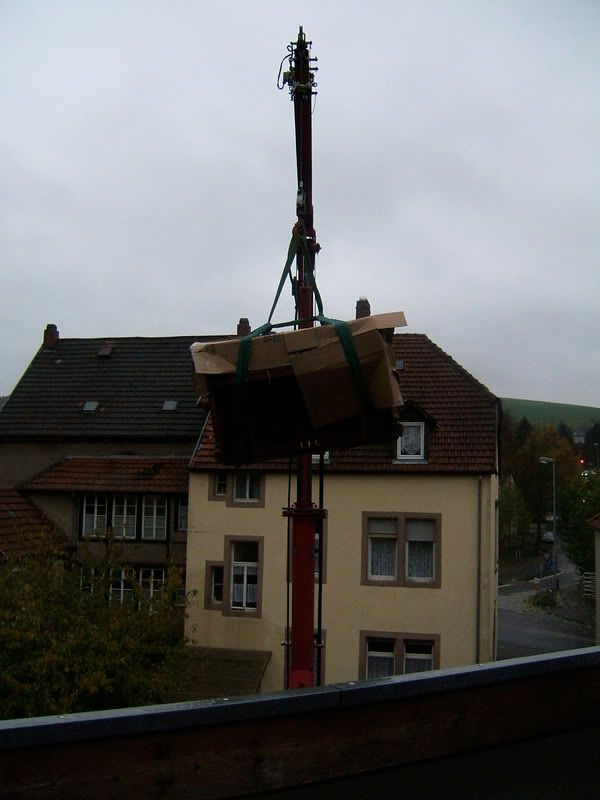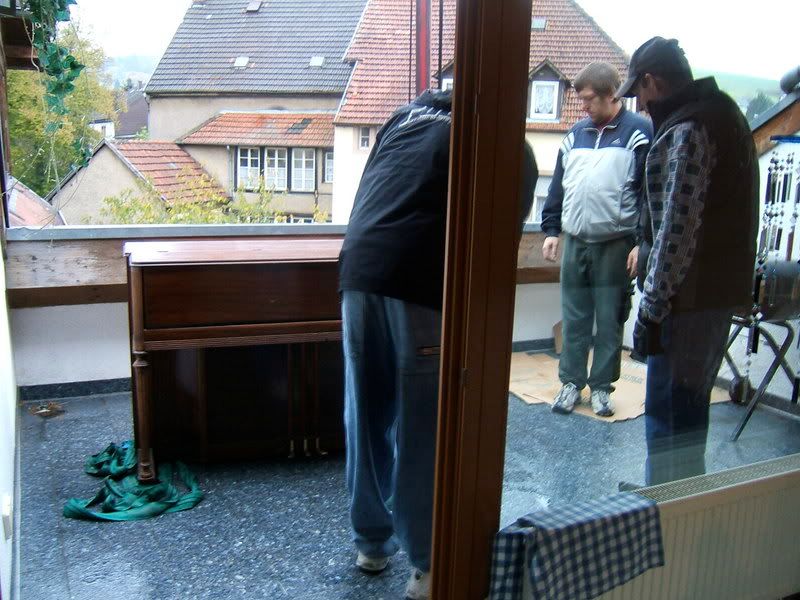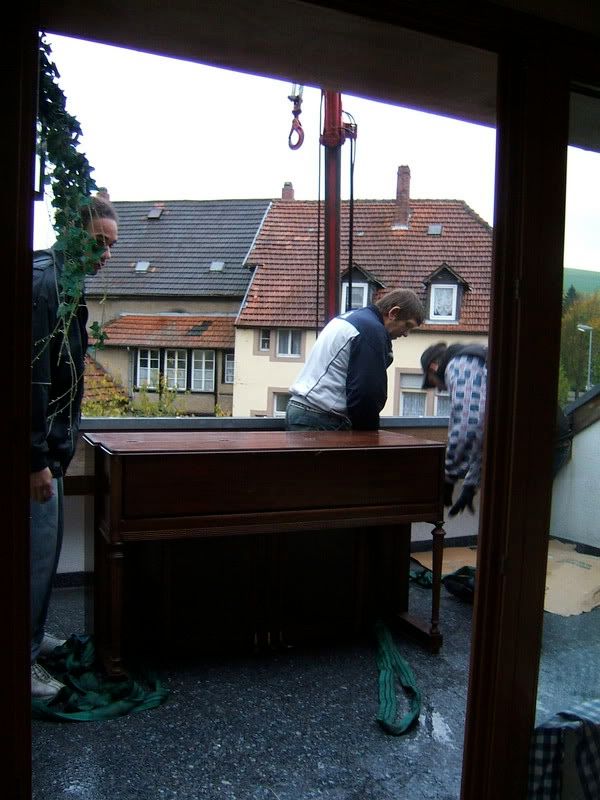 They were probably using ultimate self-control when, after all that, I told them that the piano would need to be moved all the way across the L-shaped house to the opposite side, and placed in the sunroom. But it's all done now. Thank goodness.