Ok, so pretty much, if you're siblings or parents, you need to stop reading this blog until after Christmas. I'm sure that I'm going to reveal a little too much about stuff at some point, and then it'll turn into a Christmas Spoiler, and I hate ruining surprises. However, in the interest of being able to blog anything at all, I need to show you at least a little, even though someone may just scroll right past this text to the pics.
So. Once again. Family (esp. siblings) DO NOT READ anymore until after Christmas. (I'm pretty sure no of them look at this blog unless there's something they're not supposed to see, which is why I'm repeating myself here.)
Here's a sneak view of what I'm working on right now. Any guesses as to what I'm doing? (Does not involve knitting.)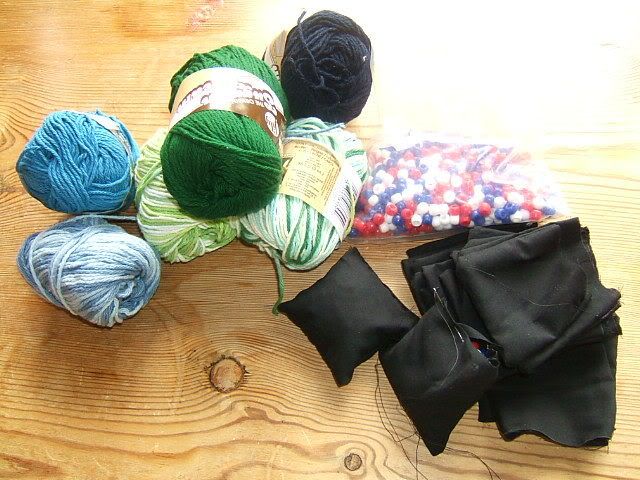 It's been a few weeks since I showed any belly progress, but that does not mean that it has not been progressing.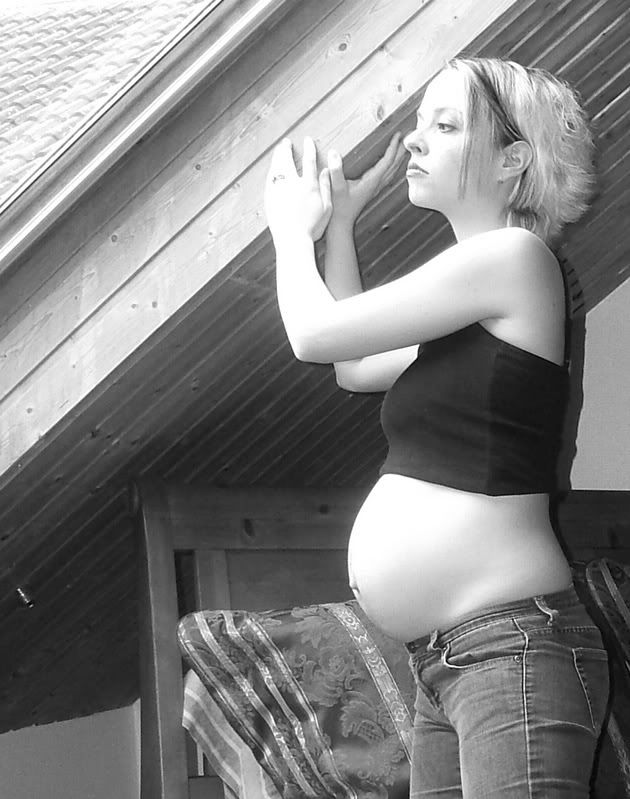 This picture is clickable and will drop you in the belly gallery.
We're at 21 weeks (actually 21-1/2) now, and going strong. Fetus (which, thanks to my friend Toni is going to be his/her name now until birth) is thumping about now day and night for "real". No more "is that indigestion?" guesses. This is the real thing. This morning when I got back in bed after giving Max his bottle (he wakes up between 7:30 and 8, so in order to steal a little more sleep I give him a bottle of milk and head back to bed for about another half-hour), Fetus awoke and began doing cute little things. I'm falling in love with this little person and it can't be helped.
Speaking of cute little people, this good looking crew assisted with the bread making yesterday.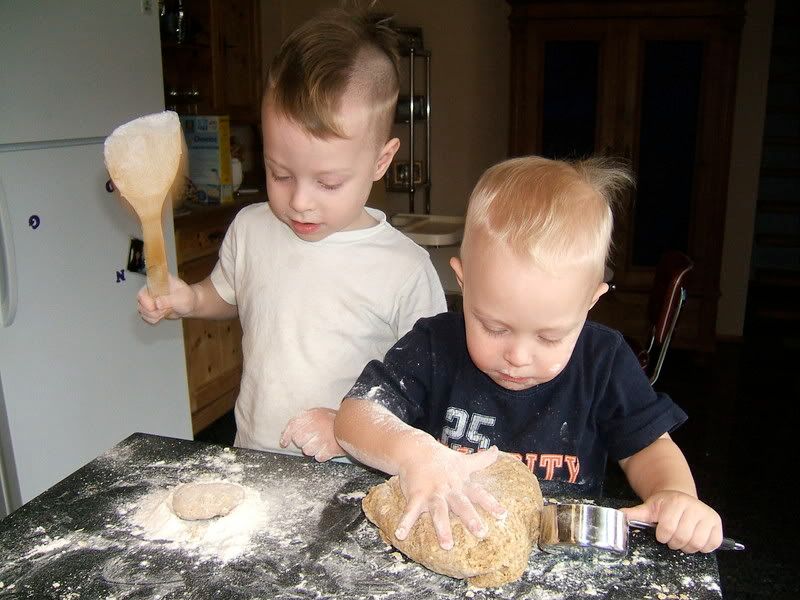 Having this much fun is pretty serious business.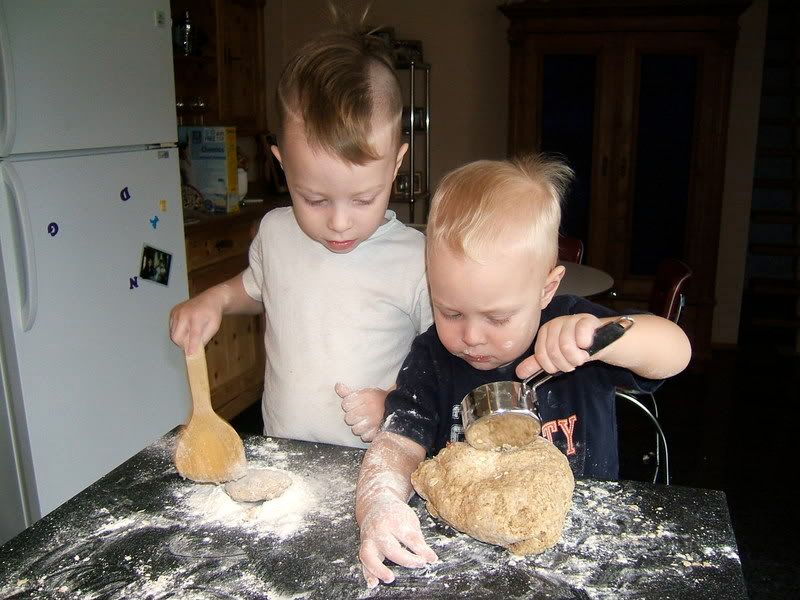 Unfortunately what followed was a very bad day discipline-wise, but they were adorable and fun while it lasted. Sometimes there is something that just snaps in a toddler, and their heart turns as black as cole. Thankfully, today has been going much better (thus, the luxury of blogging).
I have some Christmas baking that I'm pretty excited about, but first I have to finish that "mystery" project...it'll be a miracle if I can finish anything before Monday. The Mr. says that's the day all gifts will hit the mail...