Well, my family got here, but the yarn did not. I am not exceptionally pleased with KnitPicks customer service at the moment. I hope it will come today. You didn't stop by here to hear me gripe though, so on to the good stuff.
Does anyone remember
these
Jaywalkers I knit for my mom for Christmas?
Well she told me yesterday that she wears them all the time, and people notice them and comment whenever she has them on. Now that's reason enough to knit her a drawer-full!
She showed me last night what has happened to the leg of the sock: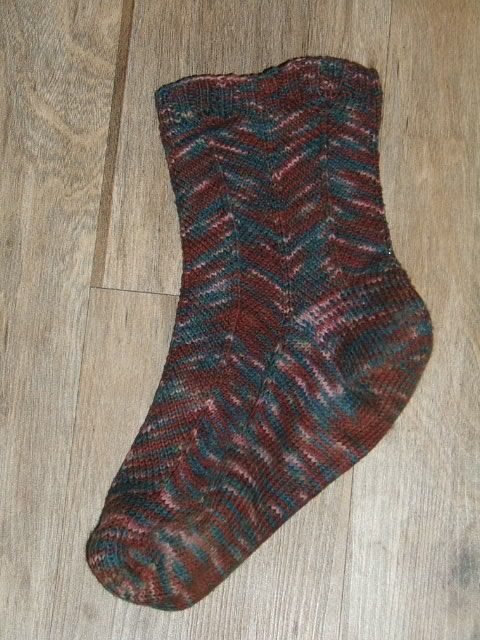 See how wide it got? She said that although the sock slouches a bit on her leg, it never slips off her heel or bunches up in her shoe. Also, it returns to almost it's original width in the wash each time. That's all good, but what in the heck?! Has anyone else had this happen to socks they've knit? The only pair of socks I've knit for myself are a pair of
BMG Footies
, so I don't know how a full length sock wears. From what I've read, specifically Jaywalkers are never supposed to fall down.
Picked this up at
Heather's
blog:
Your Linguistic Profile:

45% General American English

35% Yankee

15% Dixie

5% Upper Midwestern

0% Midwestern