On Friday night I got back from a week in Florida. We had a great time, and I have some pics from the trip, but my Photoshop is down and I don't have time to play with it before going to church.
Here is one of the most important parts of my packing: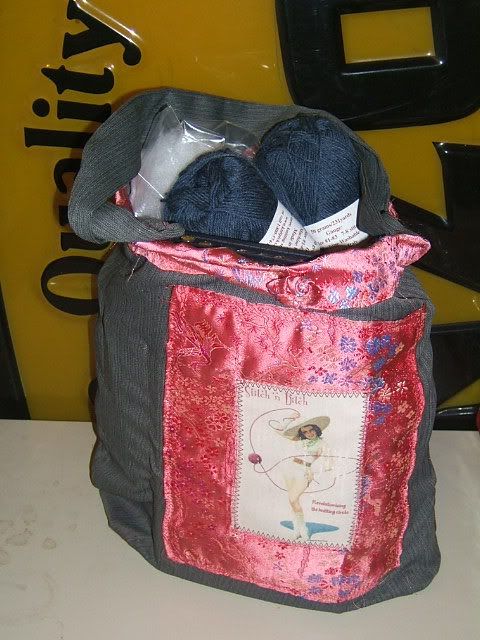 It's impossible to take too much yarn with you.
I finished these
Socktober
socks on Tuesday night (yay!):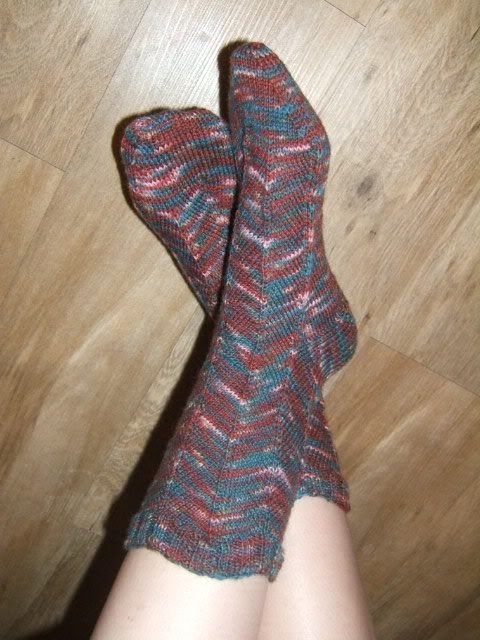 Yes!! One Christmas gift done. These are for my mum, who's feet are the same size as mine. They fit me perfectly, which is a relief. The edges are definitely scalloped, but at least it's consistant. After wearing for a few minutes the ribbing rolls in a little, but the socks seem to be staying up in general. There are a few other minor mistakes, but I am shelving my perfectionistic ways for the sake of sanity.
Pattern:
Jaywalker
Cast off:
November 15th
Yarn used:
Opal handpaints (reccomended yarn for pattern -- happened to have on hand)
Needles:
Size #1 Boye DPNs
Other posts on this project:
Knitting along
,
Turning Heels
,
First Sock!
I have one more skein in this colorway. If there is anyone who has another color of Opal Handpaints, or Socks that Rock and would like to trade, let me know! Here is what the skein looks like: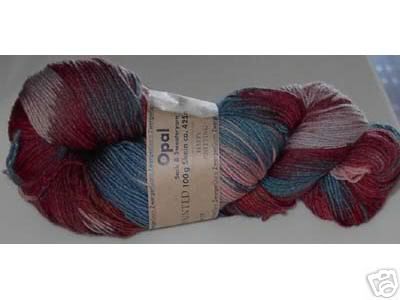 I also finally learned cables: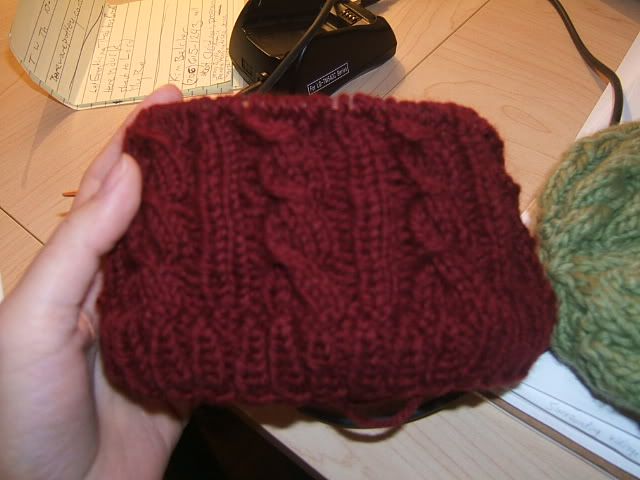 This is the Basic Cabled Rib hat from SnB Nation. Also, I completed
Bubby
in one day. So cute!! I was going to make it into a marionette, but now I realize that the arms aren't loose enough. Would have been a Christmas gifty, but I gave him to Mr. A instead, who is enjoying him thoroughly.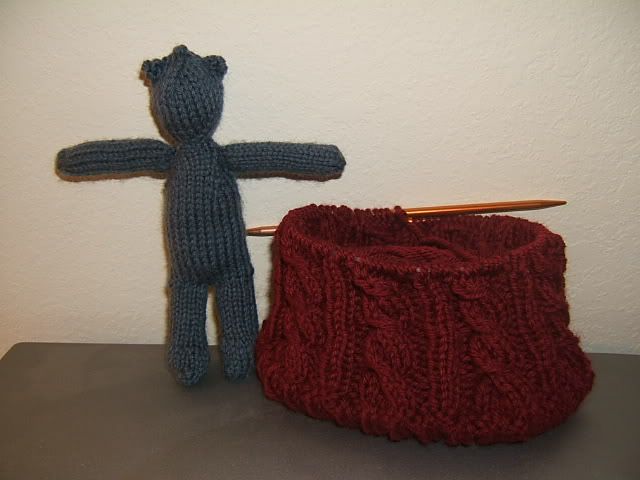 Bubby was completed using
KnitPicks
Wool of the Andes
, which is 100% Peruvian wool. SO soft, and it doesn't feel itchy to me at all. I'm not sure how I would feel actually wearing it, but I was very impressed by it's softness.
I'm glad that I realized how to cable now, but it sucks, since I completed my
Newsies Hat
with the cables twisted all wrong.
Here's a close up of Newsie. Sad. So now I need to frog the whole thing and begin again. At least it's not a hat made out of fabric! Once you cut cloth in a pattern, you're commited. Then I'd really be screwed. Oh the joys.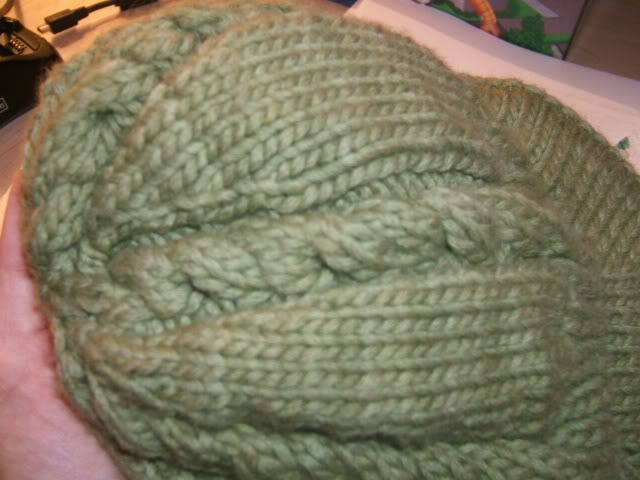 Added note: Thank you
Mouse
for your suggestion about resizing pics! Sometimes I make something bigger to show detail, and I was wondering why my sidebar was all screwed up. =)