Can you guess what I'm about to do?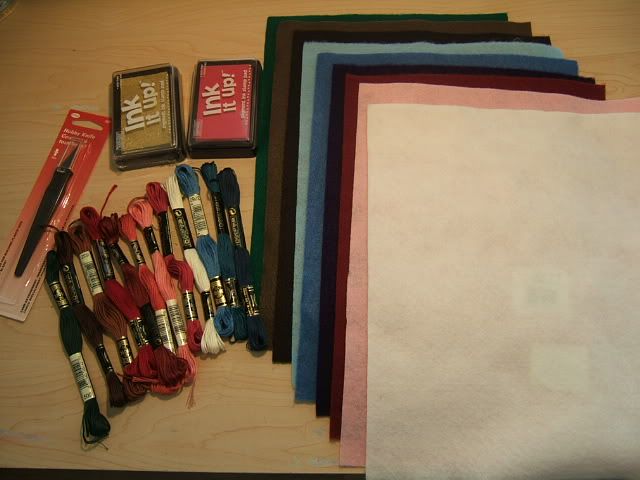 How 'bout some of this?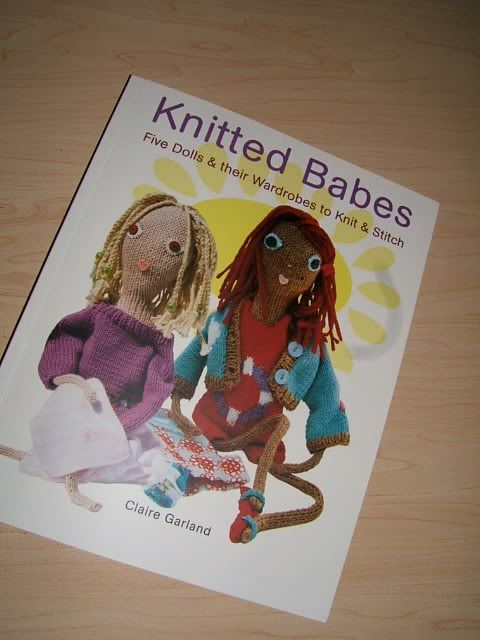 Hopefully the yarn will come in the mail today. My little sister is arriving here (along with 6 other members of my family!) tonight, and I had wanted to have it done in time for that. At this point I'm just in straight out denial that it will be done, but let me live in that little happy world for a minute. Her birthday is the 26th of this month, and I could mail it to her once she goes back home, but it would just be so precious to see her face when she opens this. Maybe (that means definitely) I'll be knitting this in front of her. If so, she can help me pick out accessories, so I suppose that's not all bad.
The early part of this afternoon was spent at a craft store, picking up the supplies shown above. I almost never shop for craft and knitting supplies at large, nationwide chains, preferring to support either local boutiques or online stores (better prices at the latter!), but I went to this place anyway. (BTW, the ink is not for the Babes, it's just because it was pink and gold, and, well, this is Pink/Red month of Project Spectrum, after all.)
I checked out their yarn supply (well, of course), and found out that there's actually some very nice natural fibers there. Did anyone realize Lion Brand has some 100% wool now? And that some of them are in gorgeous multis? Well if you did, why didn't you tell me?! Also, there was this other brand that said it was handpainted...can't remember what it was called, but it started with an "A". Anyway, I was impressed. Not so much that I would consider shopping there all the time (the only sock yarn was LB Magic Stripes), but enough that I know I can run over there for a quick inexpensive yarn fix if the need arises.
As it turns out, I may be spending more time there than I had thought. The other night my husband said to me "you know a lot about yarn and knitting. Why don't you make some money off of it and teach?". Well, I was shocked. "Me? Teach? I've only really been knitting for 9 months!" This turned into "hmmm....me, teaching...." You know what happened. While shopping today I talked to the store manager, and I'll be teaching a "felted bag" class, starting next month. I've never been to a class before. Stay tuned for my adventures!
This is a lot of blog text for one day, I know, but if you're still with me, here's a little bit of news you may (not) find interesting: A podcast is in the works here at flashbangfibers. Yes, because I don't already have enough to do. (??!!) I'm developing an idea as we speak, and of course it will be knit related. It'll also have some other stuff too -- some currently unused ideas in the knit-casting community. Look for more news to come!