Yesterday I finished spinning up a bobbin. I had used more than half of the roving for this, along with what I'd spun on my drop spindle, so I decided to Navajo ply it so that I wouldn't have to worry about two bobbins. Here's my wheel, ready to go. The brown yarn is the leader, tied in a loop at the end, with my single ply tied in a loop onto that.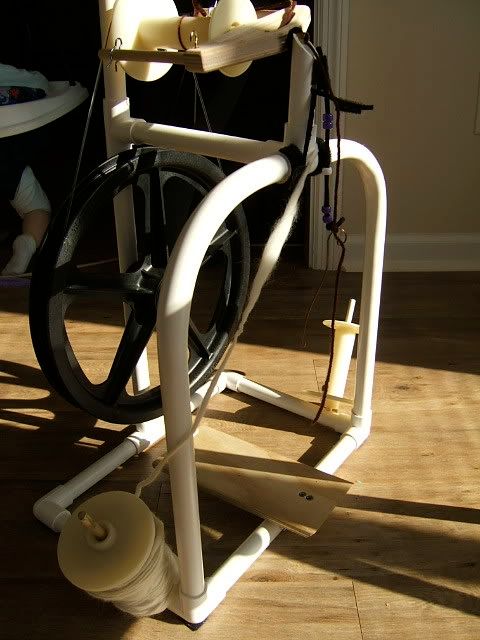 This is my bumpy mess of plied wool. It's almost horrific, yet I love it at the same time. I did that!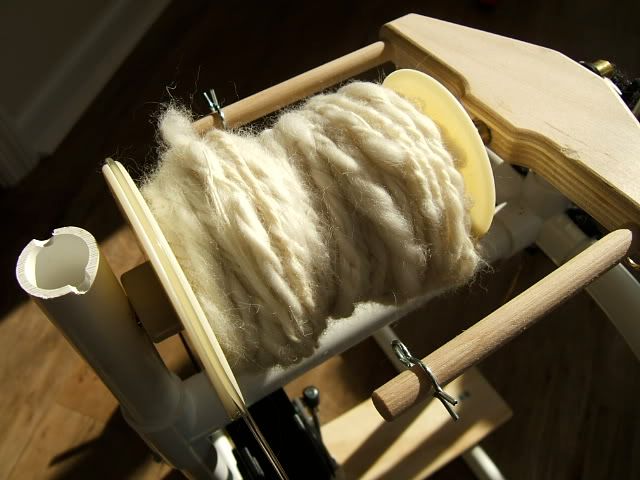 After Navajo plying the hand-spindle-spun stuff as well, I realized something. I'm not twisting my singles nearly enough. I read about all of these people overtwisting, so in my attempt not to do a Beginner's Mistake, I made one anyway. Here are my three little skeins. (The tiny one is the last of the roving that I spun on my wheel -- also underspun.)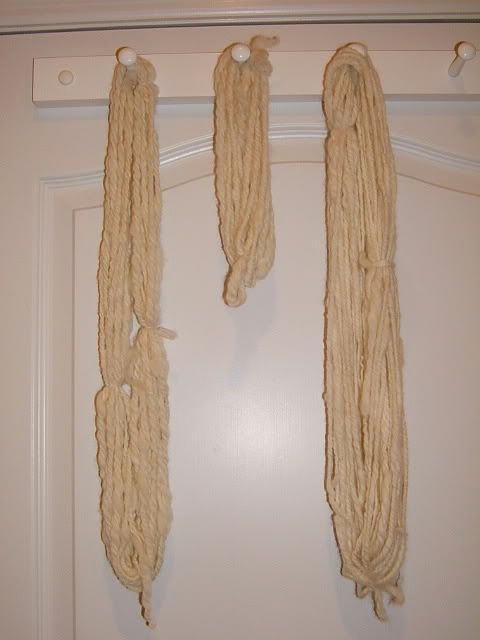 Oh well. It's super bulky. I think Polar Bulky, actually. I'm going to dye it and then I'll see how it knits up. My intention is for this to be hats for my little guys.