On Monday, this came by UPS: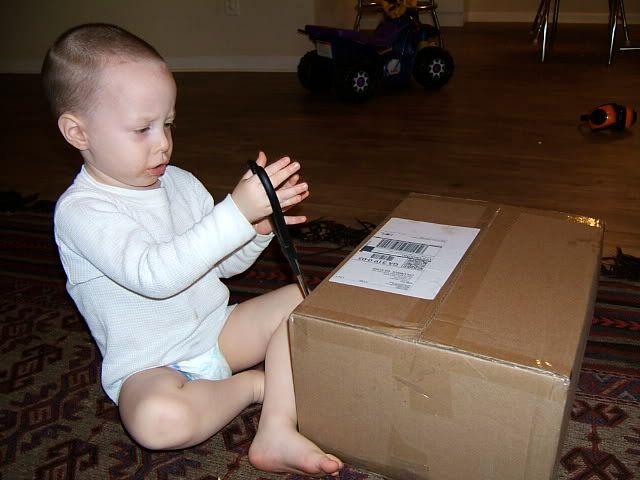 I couldn't believe how fast it shipped. I ordered this from their
eBay store
on Thursday!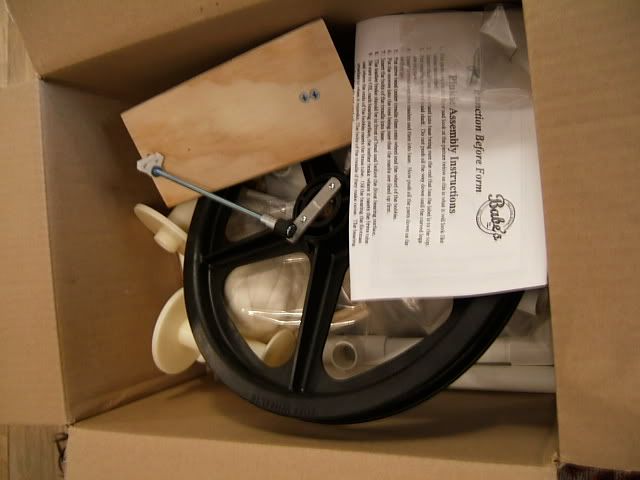 It didn't take long to assemble (pretty much just pushing all the pipes into the right spots; two screws). Drafting the fiber and getting it to twist were pretty simple, but it did take me a little while to figure out how to get the yarn to wind on to the bobbin once it had been spun. I've never seen anyone spin before, so I had no idea what to look for. Probably I could have found a video or done a search online, but then I read the Babe manual a little closer, and realized that I had to manually stop the maidenhead from spinning for a moment while continuing to treadle. Once this was figured out, my yarn got way more consistant, and I settled into a rythem.
I'm still working on Christmas gifts. I started this on Friday, but it's boring me to death. Yes, that's right, it's crochet. This is the Textured Tweed Clutch from Interweave Crochet, Fall 2005. I'm substituting a smoother yarn (my LYS back home didn't have the material called for), so the "holes" look kind of big. I'm going to have to line this. The bag is for my sister, Hannah.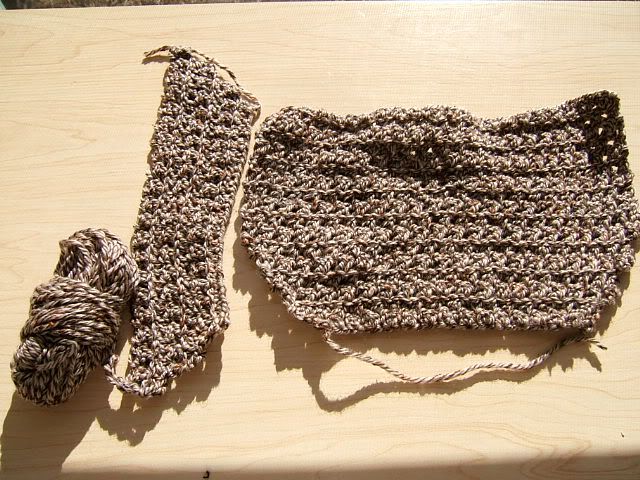 One side of the clutch done, one started


I can't crochet and watch movies at the same time though, so of course I have to have something else...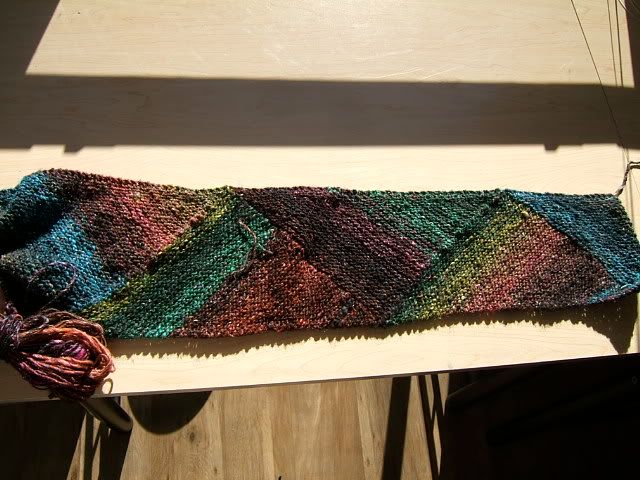 We've been watching a lot of movies lately. =)