Several months ago, I noticed an alpaca farm down the road from my parent's house. Yes, I used to live there too, but besides the fact that I'm not super observant, I hadn't really touched fiber arts until about 7 months ago, so "Alpaca" didn't mean anything to me. Anyway, a few weeks ago when we were visiting there for Christmas, my mom and I went over to the farm.
The lady who owns it spent several hours with us, talking about fiber related goodness.
She showed me how to needlefelt. The concept isn't difficult at all, although I'm sure that it takes tons of practice to achieve things like these: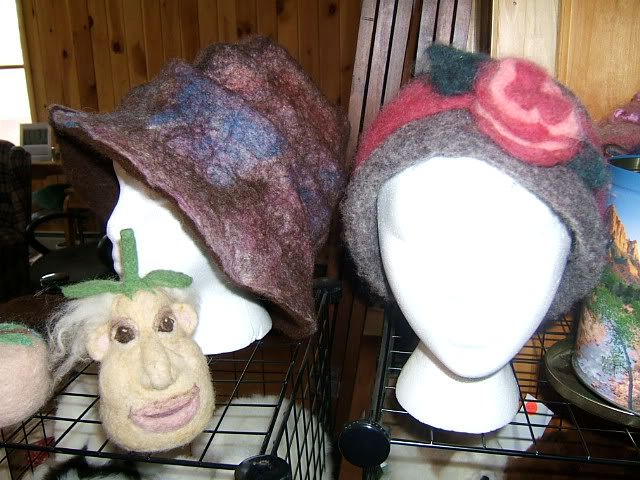 But it made me decide that I definitely need to get some foam and a felting needle. (Shocking, right?)
She has a little shop set up right in her house, where she sells some knitwear as well as these adorable alpaca teddy bears (besides my baby's head, the softest things I've ever felt!):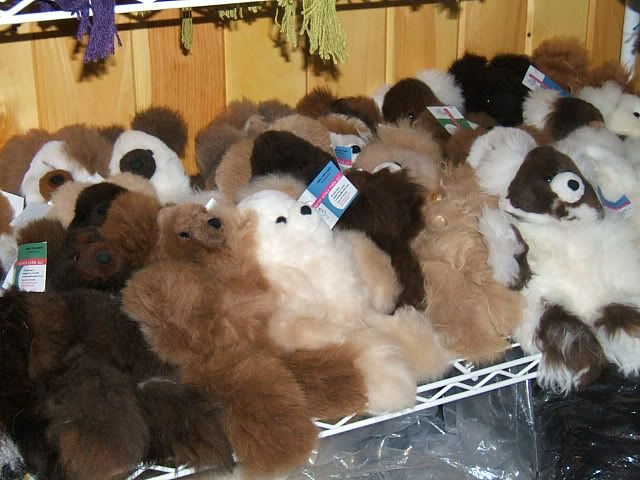 I told her that I wanted to start spinning. She has several wheels and spins a dyes quite a bit. She gave me this bunch of natural black roving from the black guy in this group: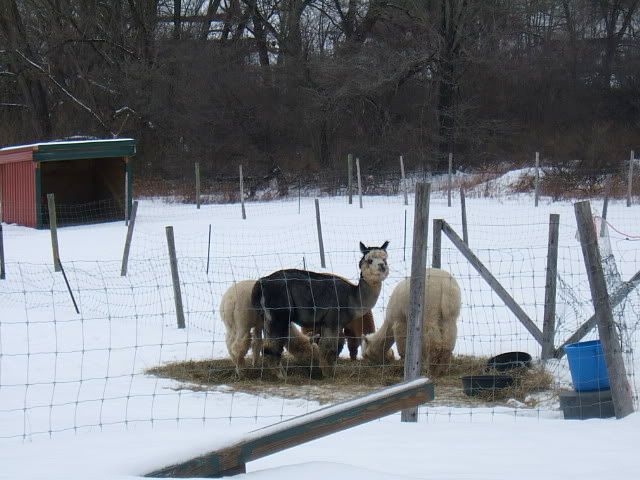 And lent me her drop spindle as well.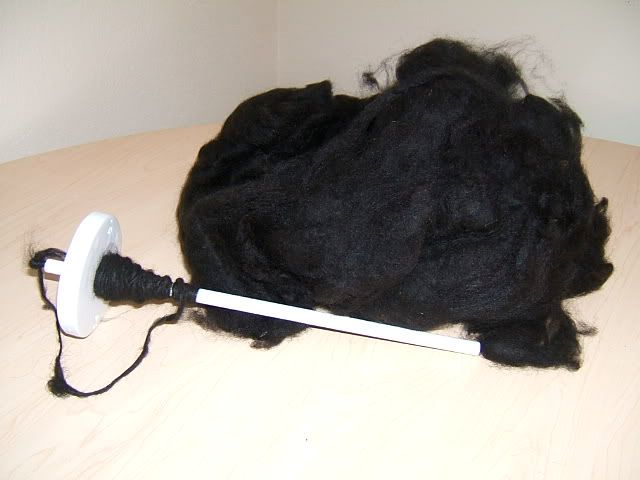 Could that be? Why yes, it's my very first handspun! I need to refer to a guide as to how to do it exactly, because I'm sure it's severely overspun, but it was enjoyable anyway. Last night I purchased a drop spindle on eBay, so now I can spin to my little heart's content.
Here are some examples of her own hand dyed and/or handspun: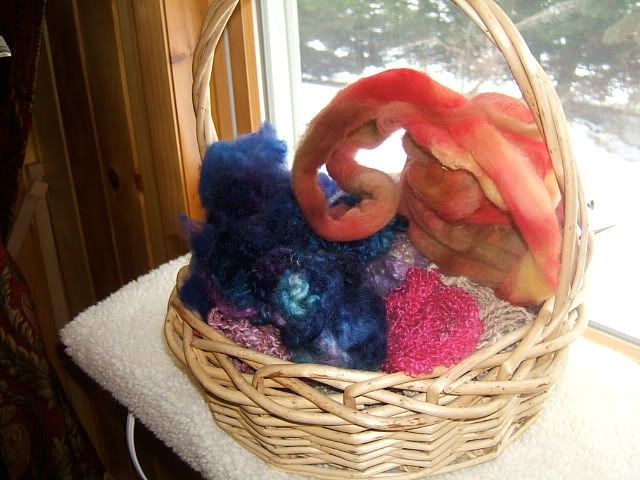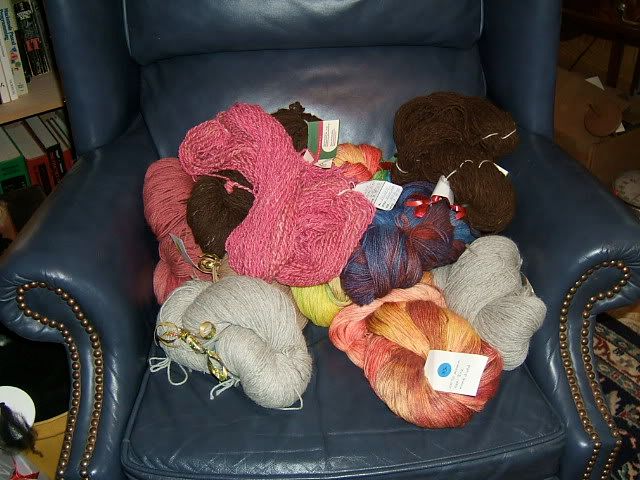 Pretty, yes?
But getting to why we went there in the first place. I had something of a Christmas emergency. Some of you will remember when I ripped out my first attempt at the Newsies hat. Well, I reknit it, intending to give it to my sister Joy. I then bought some Classic Elite Yarn "Beatrice" in brown/tan multi to knit one up for my brother Jom. Unfortunately, I didn't check my gauge with the latter, and ended up with a hat that
perfectly
fit me. The problem was, Jonathan wouldn't be happy with a light green hat, so...I decided to dye it. That's where Sharon at the alpaca farm came in. She knows how to dye stuff. So she dyed the hat for me. Here it is in the pot, coming up to (barely) a simmer: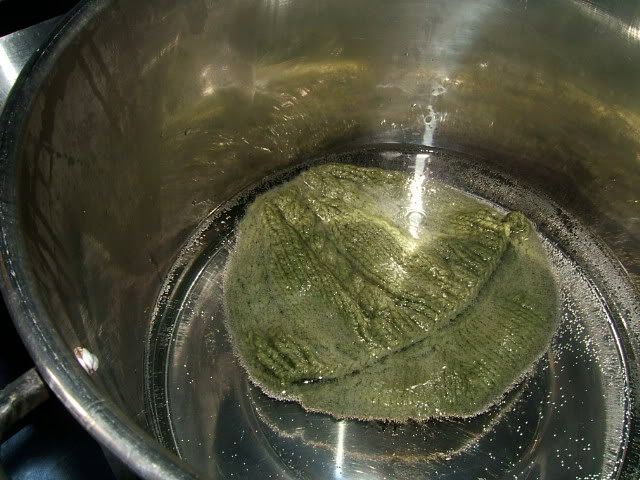 Then we added some vinegar and a spoonful of mahogany powdered dye.
After pulling the hat out to check for a moment, it appeared to be turning too red, so I added a tiny bit of navy blue. The final outcome was a brownish hat with a purple cast. Sounds kind of bad, but it was actually a nice, masculine color. Unfortunately, somehow I forgot to take a picture. Oh well. Here is the multi hat that ended up being Joy's:
Classic Elite Yarns "Beatrice" 100% merino wool, color #3276
Newsies pattern from SnB, knit on sizes 8 and 10-1/2 needles


In the end, everyone was pleased with their hats, and have been wearing them often since the gifting at Christmas.