The socks are done! I've decided that, besides the
Sockapalooza
socks I'll be knitting for my pal, I'm only knitting for myself right now. I need a little bit of spoiling from time to time, and that time is now.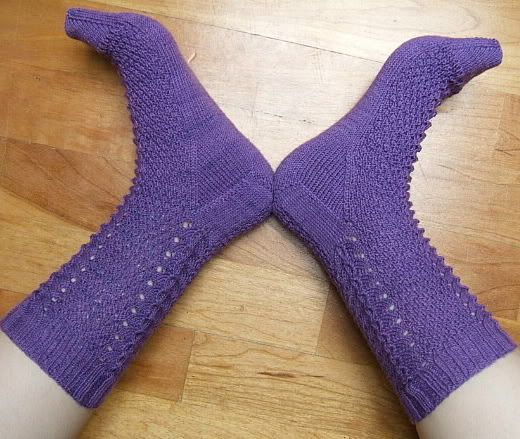 These are the most comfortable pair of socks I've knit for myself thus far, although I wouldn't have known it by the way the pattern looks. It's so stretchy though, and fits perfectly. This project did have it's share of headaches though. I don't think I really blogged about it, but I had to knit the toe on one of the socks 5 times, and twice on the other. This has never happened to me before. Maybe I'm distracted, maybe my row gauge is WAY off, but in the end, I knit 4 extra pattern repeats, didn't knit any of the 4 plain rows before the toe decreases, and now they fit like a dream. Just like that. (BTW, my feet are size 8-1/2, so similarly sized knitters, be
forewarned
.)
Let's take a little closer look at that pattern:
This picture is exactly true to color -- the one above is just a bit dark.
PROJECT SPECS
Pattern: Child's French Sock from Knitting Vintage Socks by Nancy Bush
Yarn: Lorna's Laces in Grapevine
Needles: Susan Bates, aluminum
DPN's
, set of 4
Notes: 5 extra pattern repeats, for a total of 25 from cuff to toe. Did not knit the 4 plain rows between last pattern rep and decreases for toe.
Yesterday, I wound up the yarn for this project: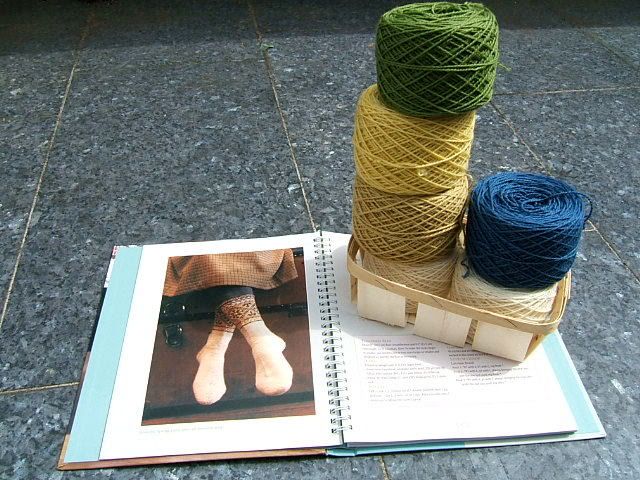 And I got this far:
I love
colorwork
. It's like painting with yarn. Once I got into the
rhythm
of reading the charts and using both hands to wrap and throw each color, it became almost meditative. There's nothing fast about it though, and we're going to be watching a lot of movies this week, since my husband has a bunch of days off. So I'm probably going to cast on for something simple tonight as a Movie Knit.
Here, Daisy models (unwillingly) some of her
handknits
: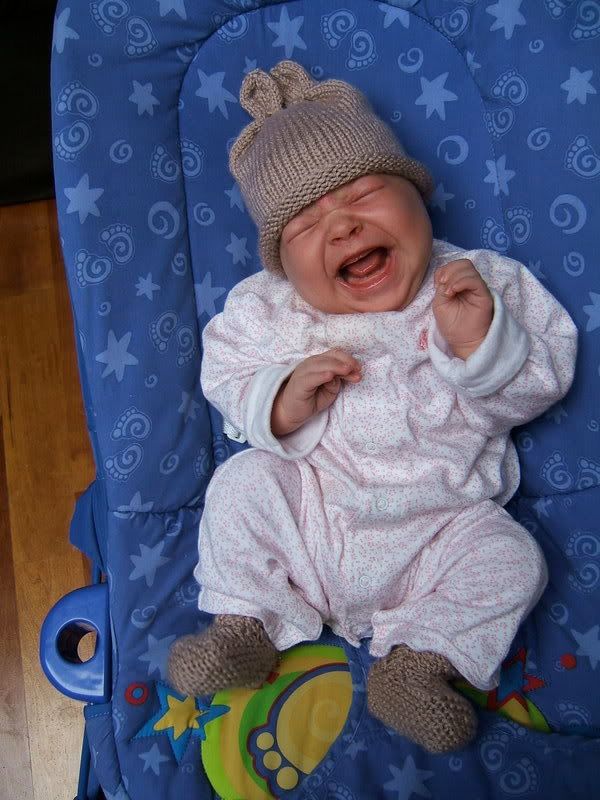 Hat: Bunny Ears (modified as "Bear Ears") from

Itty

Bitty Hats
Booties:
Berry Baby Booties
by Rachel Abrams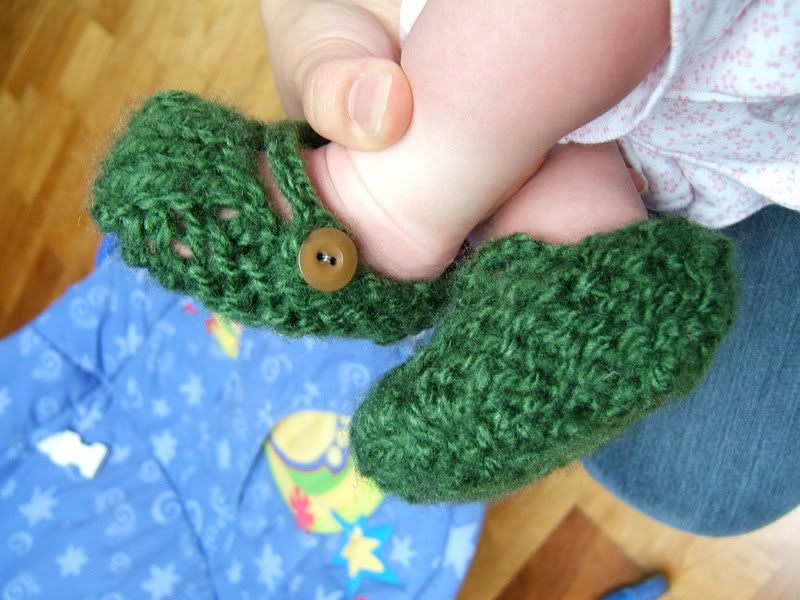 These were knitted by my blogging partner Sarah when Max was born. Unfortunately he was born with huge feet, and they never fit him. I'm not sure where she got the pattern, but they're so cute!
Just so that you don't think Daisy just wails non-stop, here's my current view: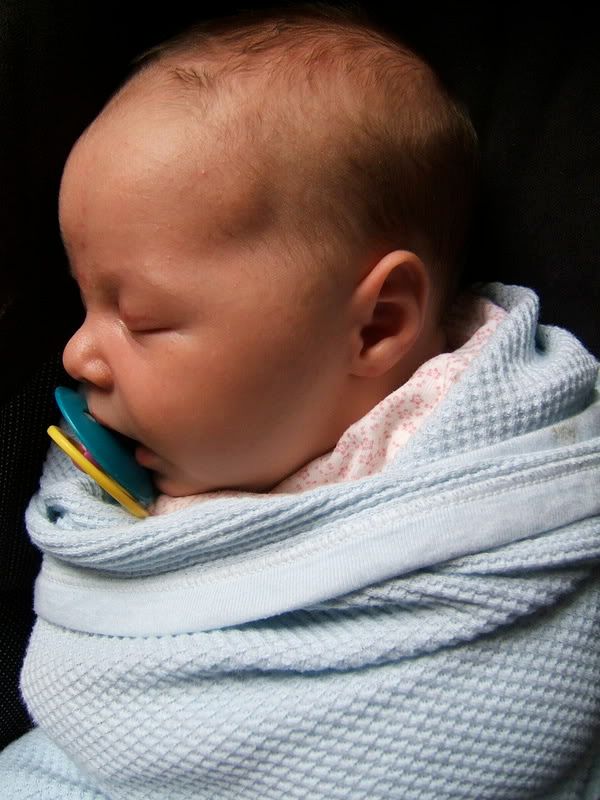 More knits will be modeled in the next post.