Thanks to
Nadine
(or no thanks?), I've discovered a sort of LYS in my area. I say sort of, because it isn't just right around the block, but it's certainly within easy driving distance.
Tausendschon
(you can plug the web address into this
translator
if German is not your native tongue) not only sells Noro, Rowan, and Debbie Bliss, but also has a line of handpainted sock yarn, starting at under 9 euro a skein -- and only one skein is enough for a pair of socks! Some of them are semi-solids... I must visit.
Speaking of sock yarn, I'm expecting a package any day now of some stuff I'm pretty excited about. One skein of it will be for my Sockapalooza pal's socks. You won't be able to believe that I haven't tried this type of yarn yet. I'll post more when it arrives.
Yesterday, Max was running around like this: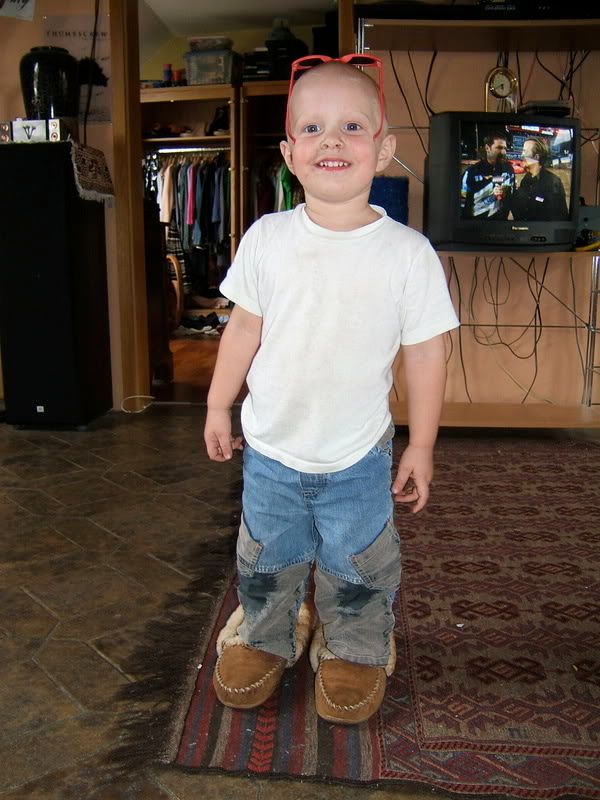 (Note the too small sunglasses, too big slippers, dirty face, worn-out jeans, monster truck video in the background)
And then some Daisy action shots: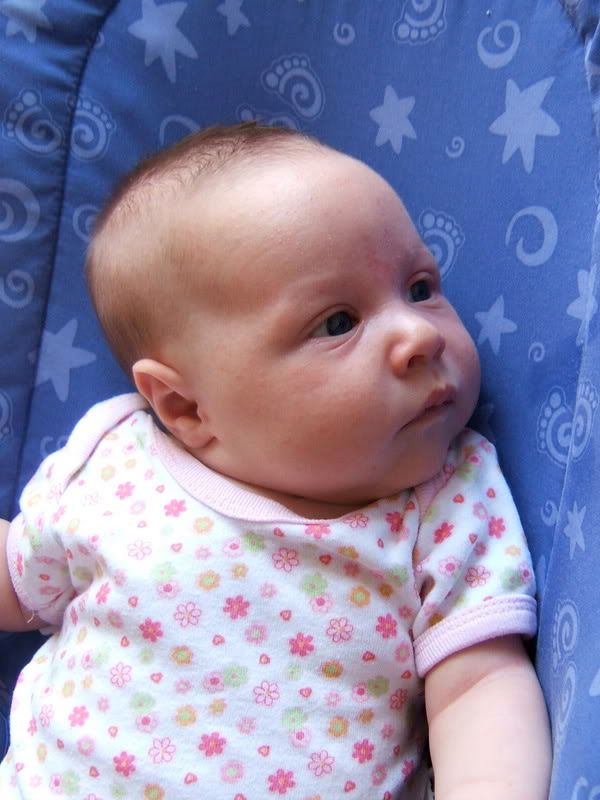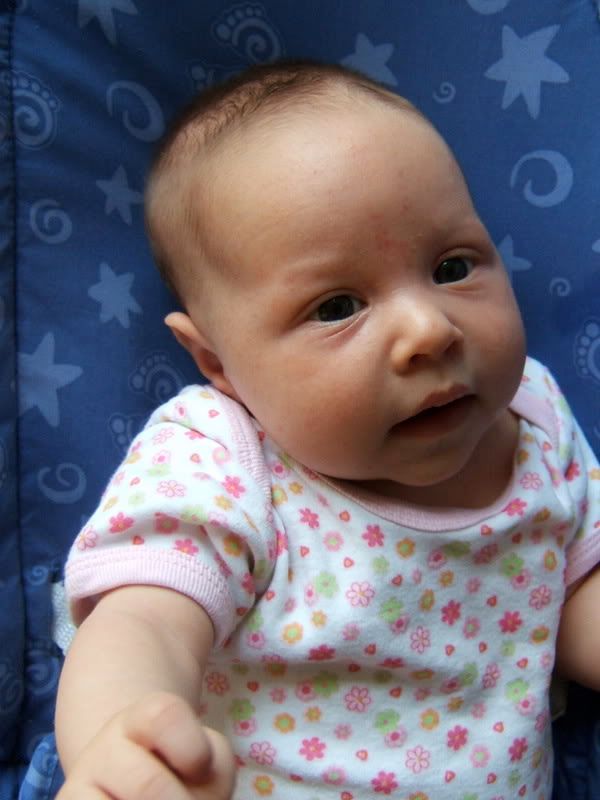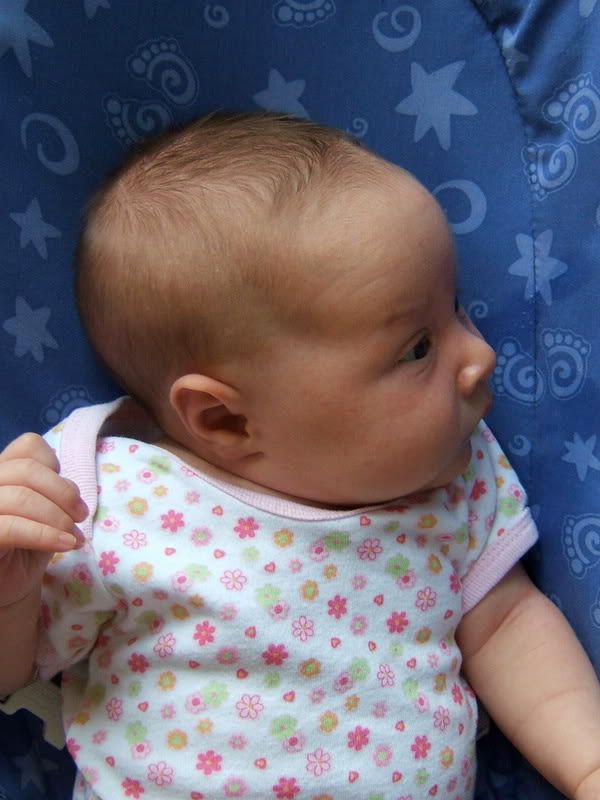 I know, really exciting, right?