Ever since my sockapalooza pal
sent me
this: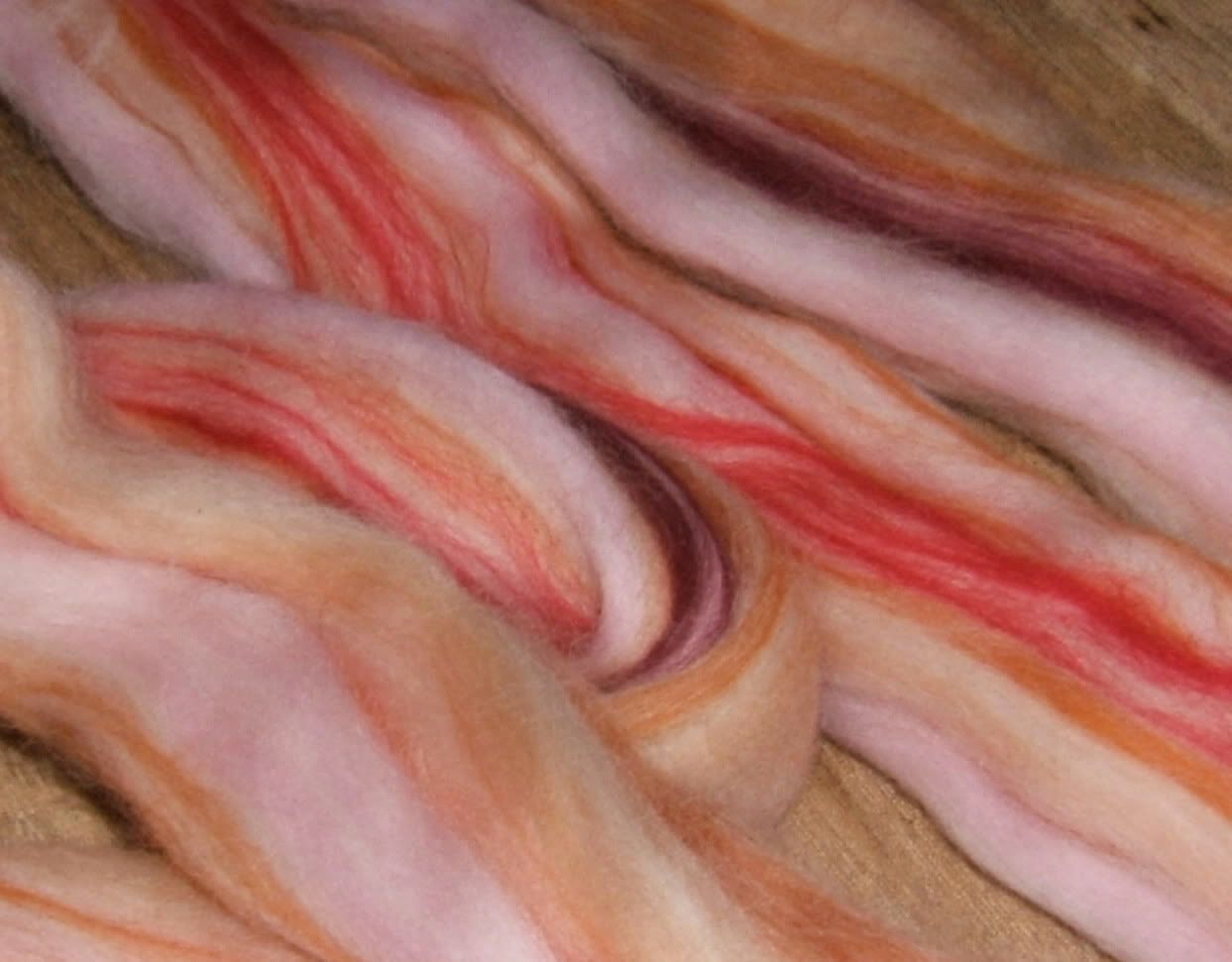 it's been on my mind. I would pull it out to look at it from time to time, but since I still consider myself a beginner spinner (hey, that's kinda catchy!), I didn't want to risk, ruining it. Plus, I really couldn't think of how I might spin something that was so full of different colors.
About a month ago, I met a local spinner who is REALLY good. She knows what she's doing, can spin for a project, has the ability to consider a fiber and then spin according to how that particular fiber will respond best. I've been spending some time with her, so I brought this Merino top over to her house last week. She gave me some options, and this is what I decided:
First, I ripped off a good length. Then I split that section of top along the color lines. It was interesting to me how easy it was to divide the colors cleanly.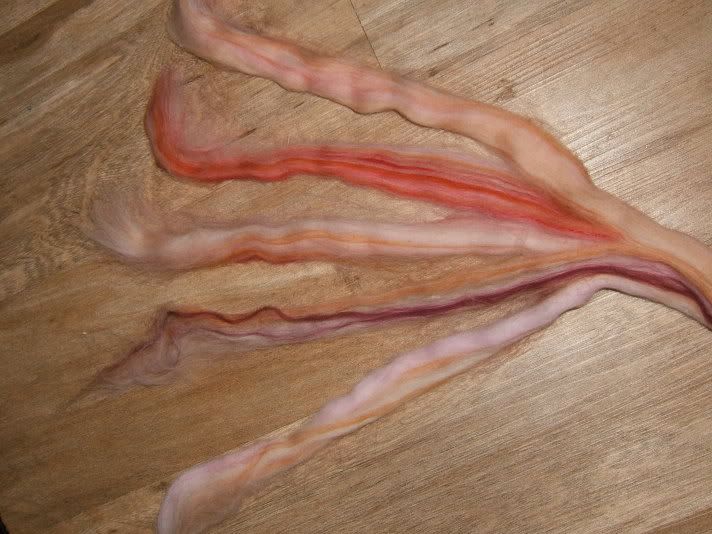 Then I spun that up in random order, without organizing the color sections into any particular sequence.
Next, I took the rest of the top, and pre drafted the entire thickness of it, like this:
That allowed me to spin more of a blended singles, so that when I ply them together, they will (hopefully) blend well together, without any colors opposing each other too much. I'm still working on this second one: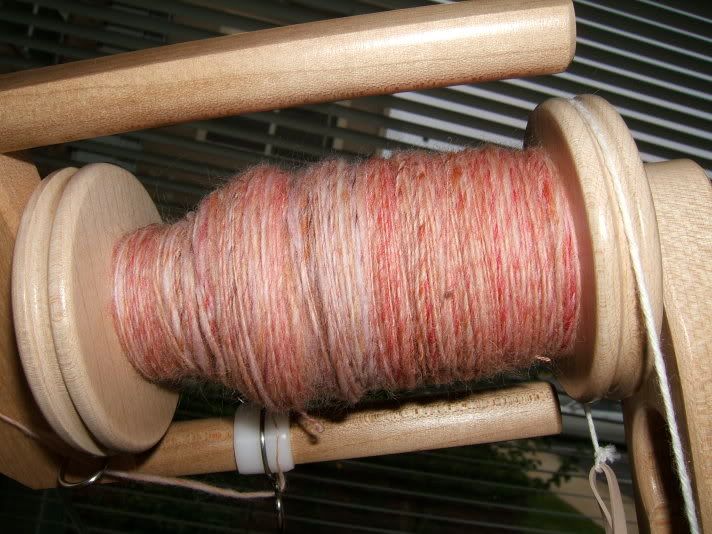 As you can tell, the colors are much more mixed together. It's more of a pink heathered color, with some shots of purple through it.
I can't wait to see how this comes together! I'm thinking that it's going to be a fingering weight when plied, which should be perfect for a lacy shawl. Spinning for lace is great, because lace is so open that it really doesn't use all that much yarn.
The boys have been very happy that I've been spinning. Sparky loves to
treadle
with me, but also, he and Max both have this thing for wool. I ripped off a piece of pink wool for each, and found them a few minutes later giggling madly under my desk.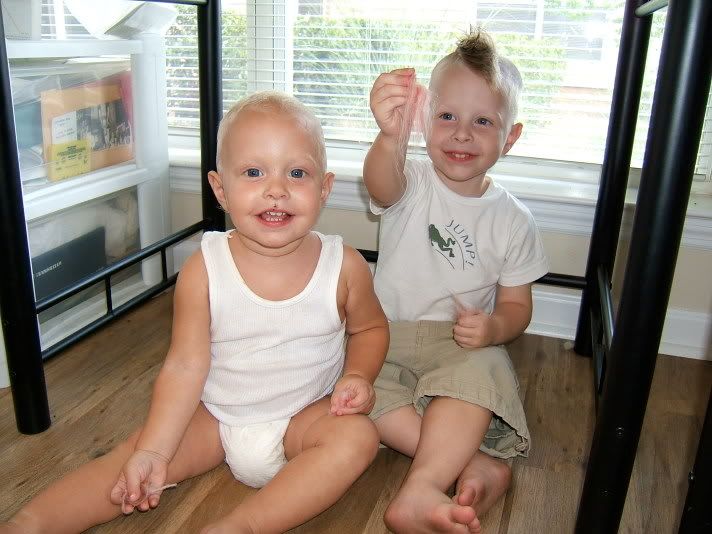 Max's wool was already felted into lumps in his sticky little hands, and Sparky was rubbing his all over his face. Merino
is
buttery soft; I love the reckless, joyful abandon of my tiny folk.