A few days ago, I learned that there is a LYS (Local Yarn Store) in BINGHAMTON!! Imagine my excitement! So of course, when we were visiting my parents there this past weekend, I took two of my sisters and baby Elijah with me, and off we went to scope it out.
It was wall to wall yarns, fiber, and even a spinning wheel. She stocks only gogeous, hardwood needles and crochet hooks. It's called Spin A Yarn, and it's almost right across from Binghamton General Hospital's main entrance, for those of you in that area. Up until this point I've only purchased my threads at craft stores and Wal Mart, so it was quite the experience.
Botiques are almost never cheaper, but part of it is the whole experience, the availability of some of the more specialty stuff, and the lady who owns Spin A Yarn has been knitting for 40 years and knows her stuff. I got one skein of Sockotta sock yarn (I've heard socks are good traveling companions so I'm going to try knitting a pair and see how it goes),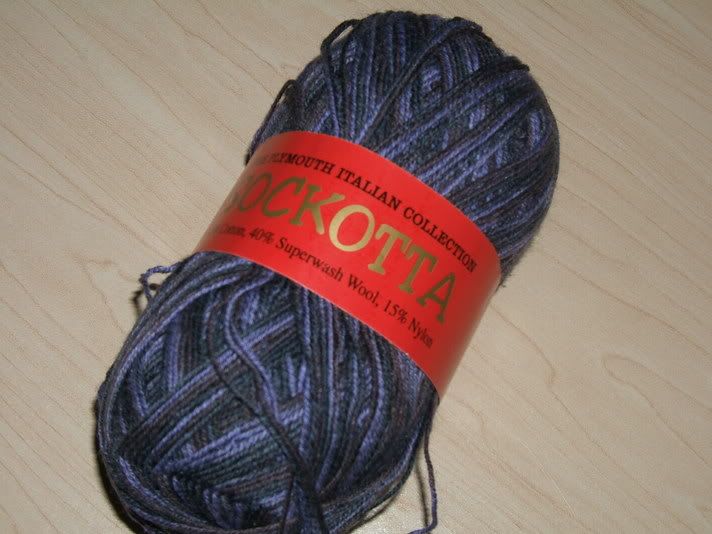 and two of this wool/acrylic blend by Plymouth Yarn, to make the Kittyville hat from Stitch 'N Bitch.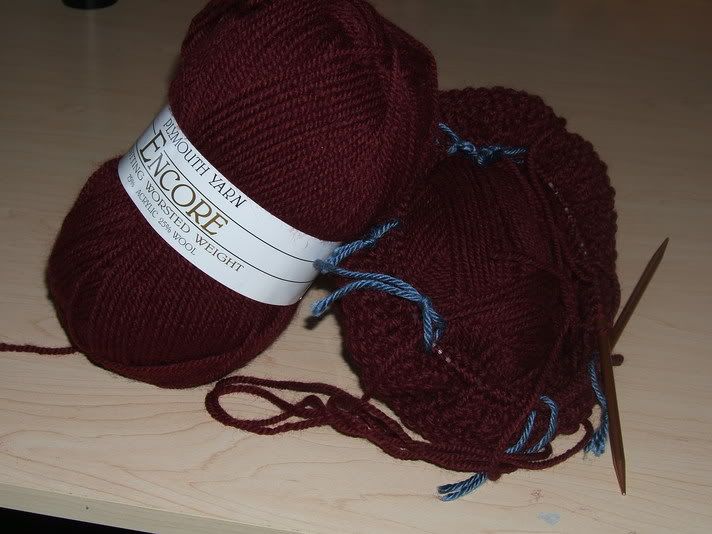 As you can see, I couldn't wait to get started on the hat, so I completed the seed stitch band while still in Binghamton. It was my first effort knitting in the round, and was WAY easier than I thought it would be.
My grandma, who started knitting when she was ten, but for some reason stopped about 15 years ago, sat on the couch with me, and I knew her fingers were itching to work on something herself. Next time I visit there, I'm going to take her with me on a Stash Expedition, and maybe inspire her to actually start again. I know she'd enjoy it. Who knew that knitting could be a way to bring people together? My grandma and I don't have a whole lot in common, so I hope this is something fun that we can share together.