Dear Sarah,
Yesterday as I was packing, I was trying to decide if I should set aside the bulky Mahogany BFL, or put it away for the movers to take.
Before I knew what was happening, this was on the ball-winder.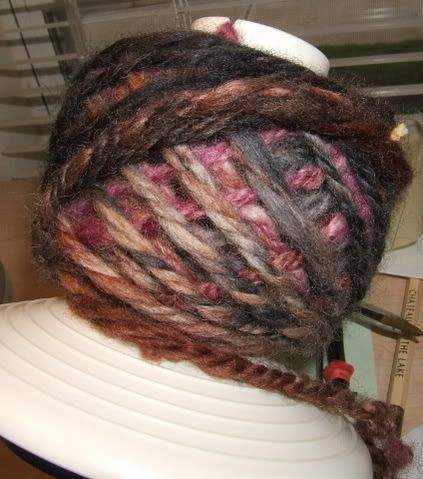 Somehow, it started to become a mitten.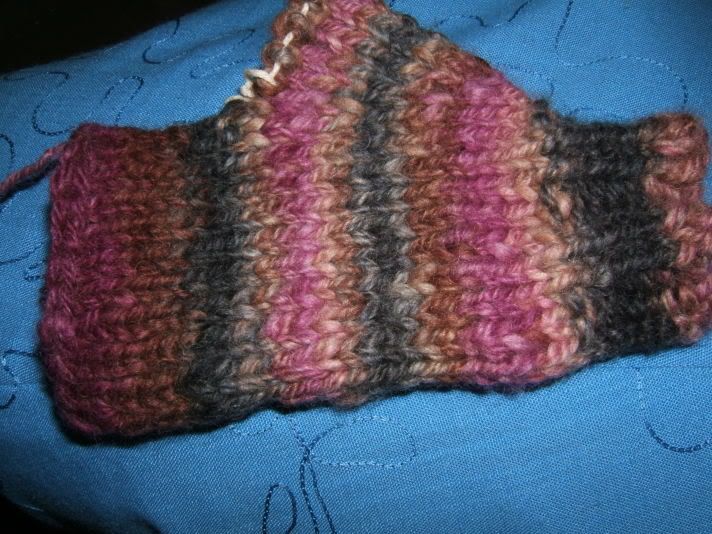 Unfortunately, even though I was using size 10 needles, the fabric was just a little too stiff, and it felt restricting, so I'm gong to have to rip it out. I'm not sure if I like BFL all bulky like this, but I'll try it as a little "buttoned collar scarf" or something and see what happens. This'll probably need to be knit up on 13 or 15 needles this time.
Here's a close up of the bottom of the sock that I'm knitting. Check out the striping action! How did you paint the yarn? Did you mean for it to have this effect? The stripes actually spiral around the entire sock, unbroken. Pretty cool!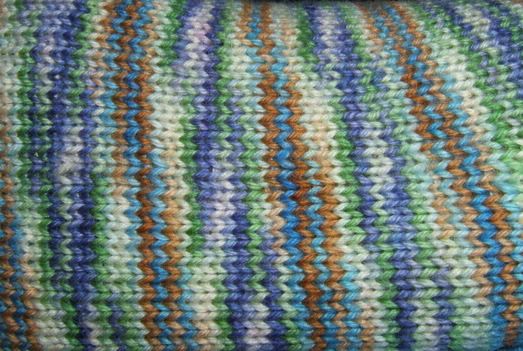 Luv, Faith