I finished the Brenda Dayne/Sarah socks earlier this week, only to discover that the second sock, although containing the same ammount of pattern repeats, was about an inch longer than the first. Arrrrggggg!
Here's a close up of the heels.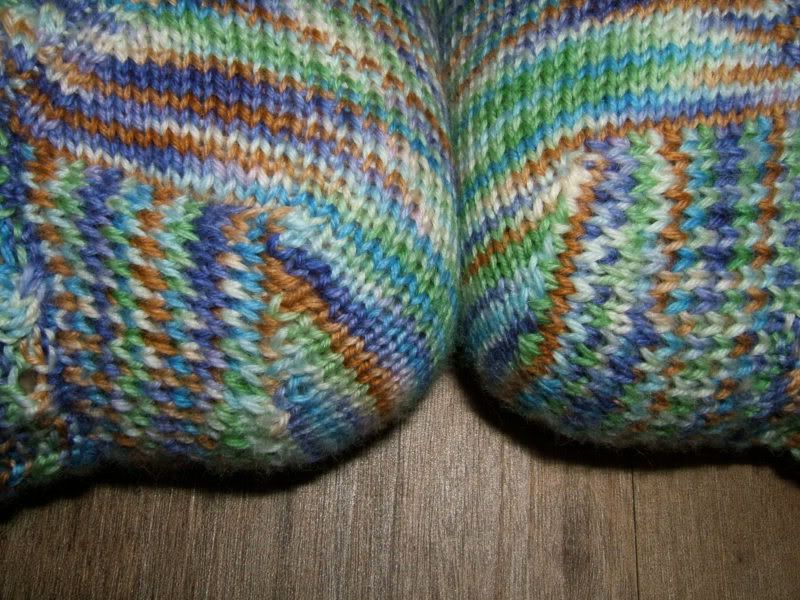 Goodness gracious. I didn't have the heart to do it at first, but yesterday I ripped back the toe and started re-knitting it properly.
In other news, it seems that I'm going to need a bigger car.
We're very excited!
I'm 6-1/2 weeks right now, and due on April 8th, 2007.