I finished the blue skirt (same pattern as the flowered one: Kwik Sew 3337), and my husband says it's "way better" than the other one. I think he didn't like the fact that the other looked a little like desert camo print. I like them both.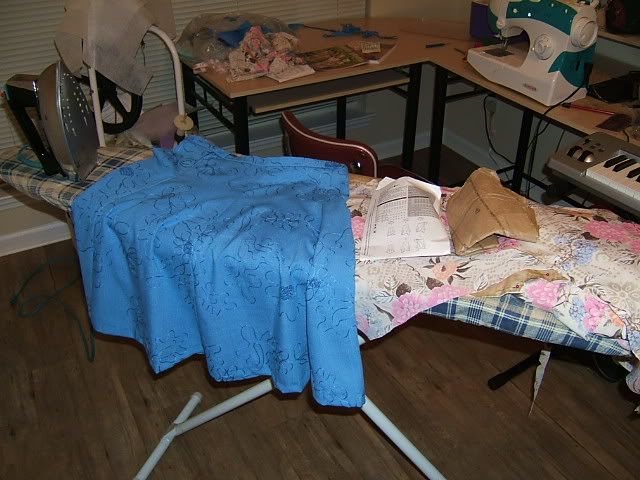 The cut out pieces on the ironing board are going to be my sister Joy's skirt. It was a pain cutting out, since the fabric is slippery. Grrr. I hope it doesn't give me heck while I sew it all together.
Yesterday I wound up the skein of my handspun BFL (hand dyed by Amy Boogie of Boogie Knits). I had heard that you could use a medicine bottle or toilet paper tube to make a good center pull ball, so I used a little thing of hand cream, which worked well.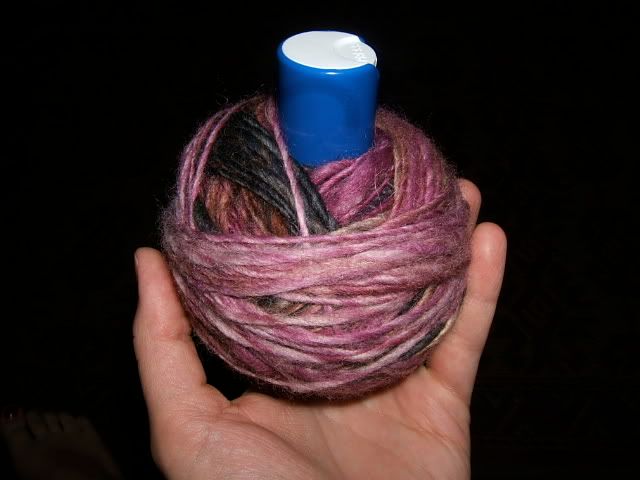 I knit this swatch to see how the yarn would work up.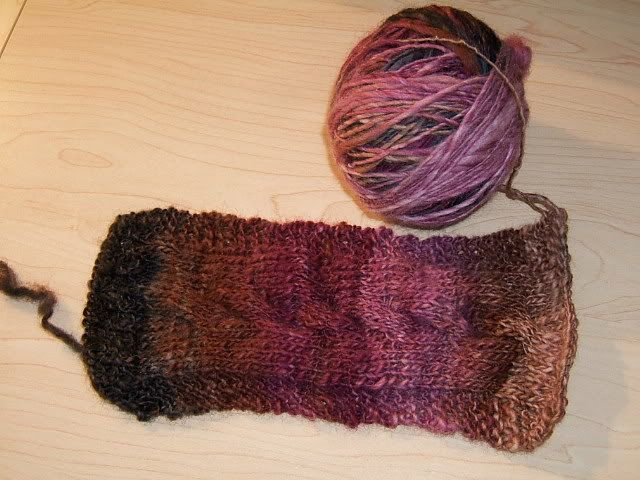 Very pleasing to my eyes. I should be getting my new spinning wheel soon. Hopefully sooner than later!