Mouse
asked me an interesting question yesterday "have you named your wheel yet?" The funny thing is, I've been feeling like the wheel should have a name, but thought that people might find me a little kooky. I am now fearlessly putting this out to all of you: the wheel needs a name! It's elegant with clean lines and light, finished wood. Solid, smooth, beautiful and simple all at once. I was thinking of naming it after one of the Greek muses, but none of them seem to fit. Do you have a name for me?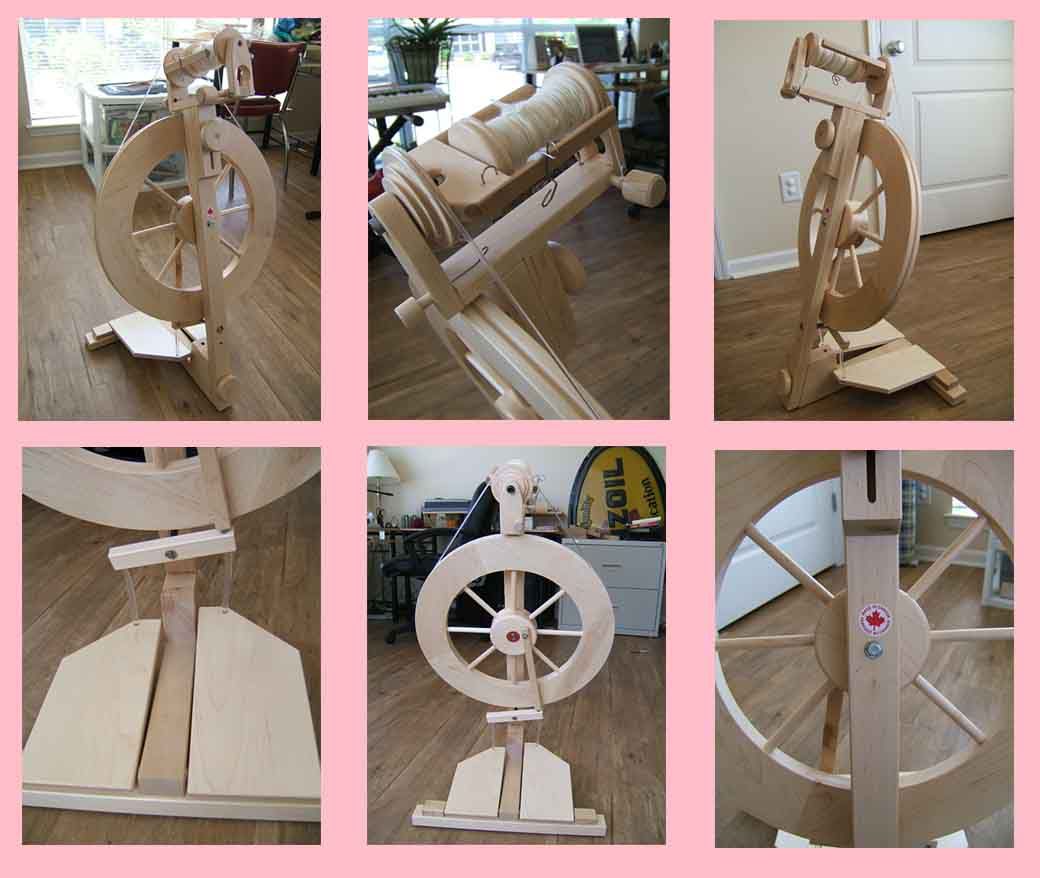 Has anyone seen
Marnie's
dragon backpack? She's trying to decide if she should put it up for sale. Check it out and if you like it, let her know! I'm dying to knit that for Sparky. He would totally love it.
I only have a few more rows on the leg of my first Sockapalooza sock. These WILL be done in time! I have an international pal, so these really should be done by the end of the week or so, but I'm afraid they won't be completed until sometime next week. I'm working at it though!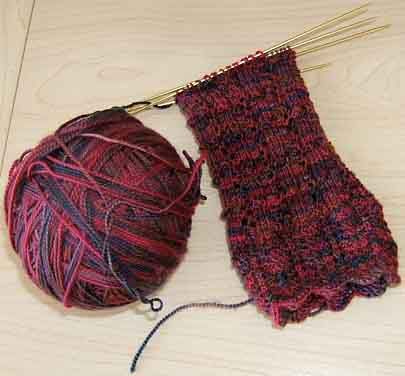 Last night I taught another friend to knit! Emily lives across from me and we hang out all the time. Check out the look of determination on her face: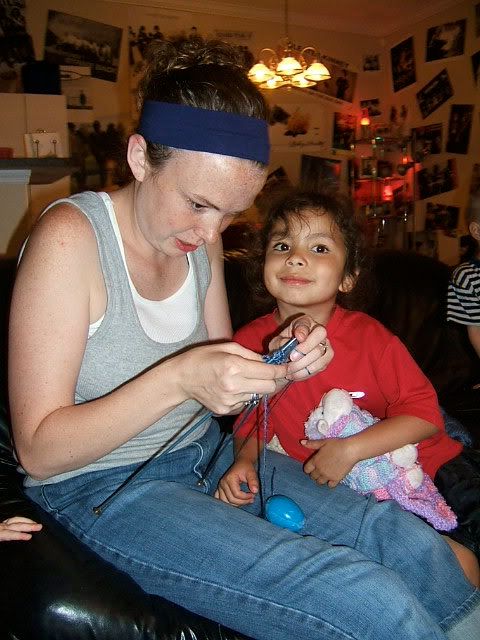 The little girl is her daughter, who is hoping that the blue stuff on the needles is a sweater for her. =)
She's commented on my knitting ("I could never have the patience" and the usual stuff), and used to crochet...last night she finally had a moment and wanted to learn. I taught her and a few minutes later she had this!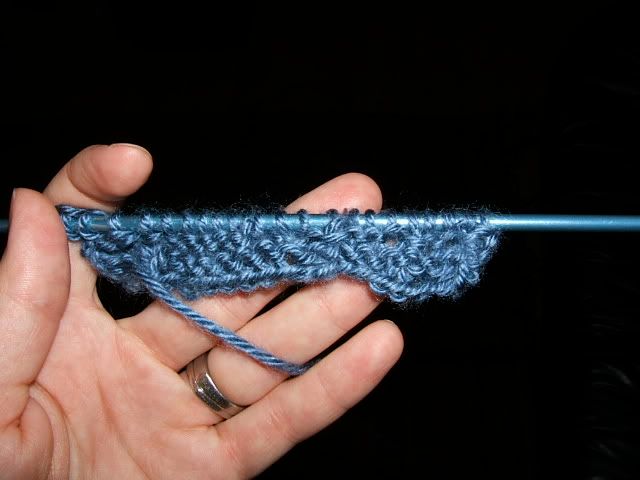 After she went home, she ended up knitting almost until midnight after putting her kids to bed. It's catchy, I tell ya.
I don't think that I ever blogged about it, but I also taught my very good friend MA to knit, just before she moved away. (She was the one I knit Broadripple for.) Now another friend wants to learn, so I'll probably teach her in the next few days. I love this! I feel like a missionary of twisted wool.