My hands. These hands, I use to touch my husband's face. To comfort and cradle my babies. To slide the yarn through my fingers and grip the needles as I knit. To guide my fabric through the sewing machine. To wield my crochet hook. To spin fiber into beautiful spools of yarn. These hands betray me. Inside, near the bones of my palms, I feel the ache. In my forearms, my wrists. If I could just sit and knit.
It's been one week and one day since I last picked up my needles. I am teaching a class on Friday. There is a pair of socks waiting to be finished that the store will pay me for, if only they were complete...I beg you, gentle reader, take care of your hands. They are your most valuable asset to you, the crafter. Stretch before and after knitting. Stop working when you begin to feel that twinge of pain. Take care, lest you need to stop altogether.
These are my hands.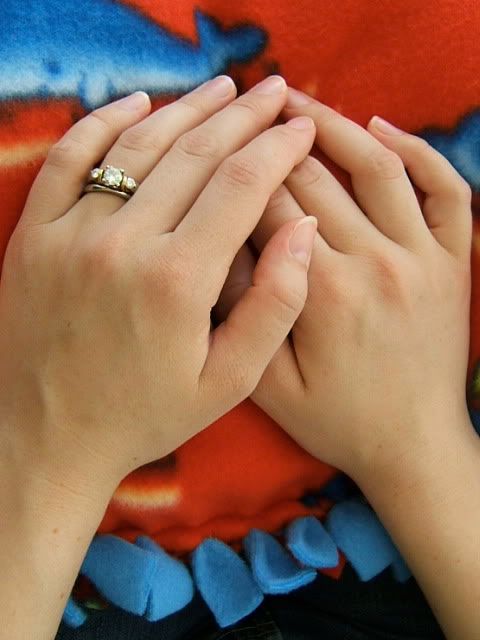 In blogland we may know each other's faces, knitted pieces, favorite yarn, but not often do we get to see each other's hands. I would love to see your hands. If you post a picture on your site, please let me know in the comments.
Of course I haven't been idle in my creative little world. Here's brain food that just came today via UPS: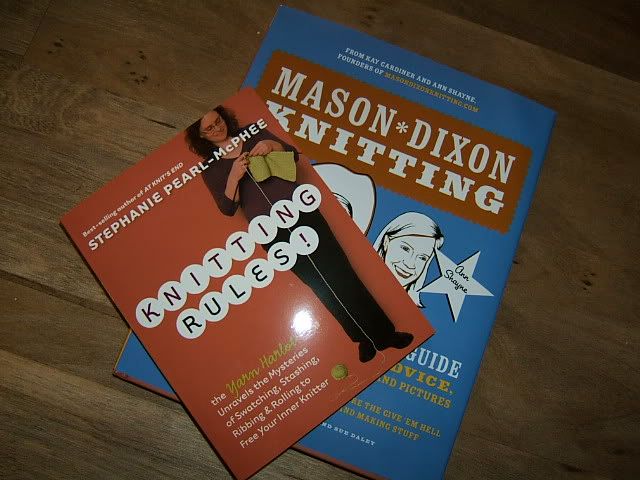 Then, I haven't sewn for a while, and I found myself at Hancock Fabrics on Saturday...well, they were having a sale. (If you live in the area and are interested, they also have %50 off of some scrapbooking supplies and a great sale on some odballs of yarn -- I saw a few skeins of Lion Brand Wool-Ease as well as a huge 8oz skein of plain Fisherman's Wool that's dying to be someone's first dye-job) (pun intended).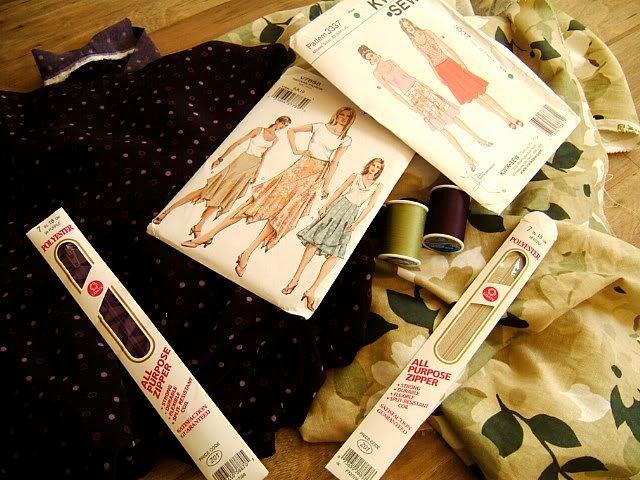 I'm almost done with the first skirt -- a linen blend. The fabric for this only cost $4 ($2 a yard as opposed to the usual $15!!)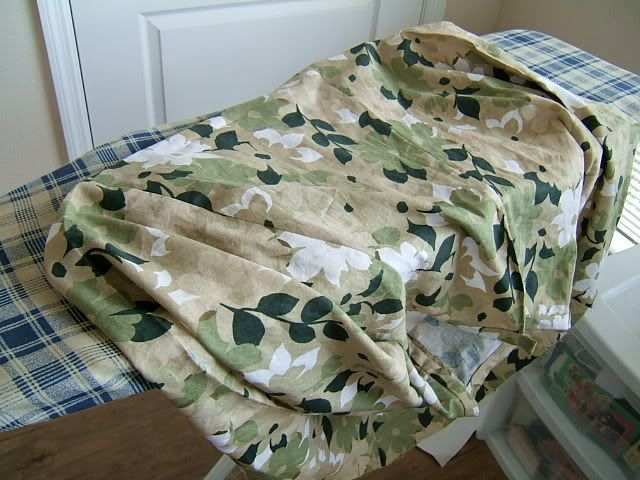 So I've been busy. Just not knitting.