Look what came in the mail!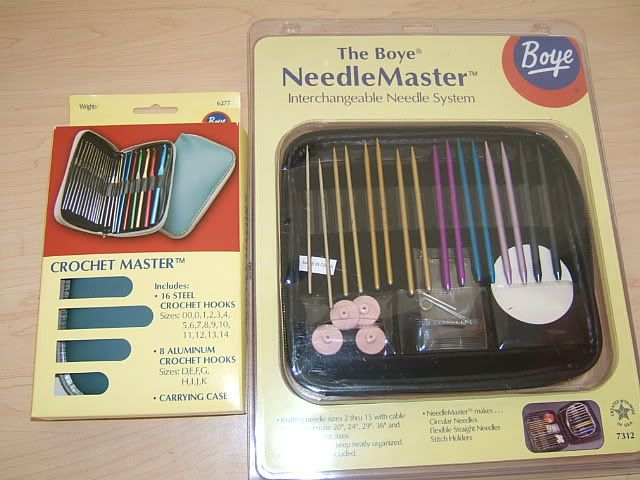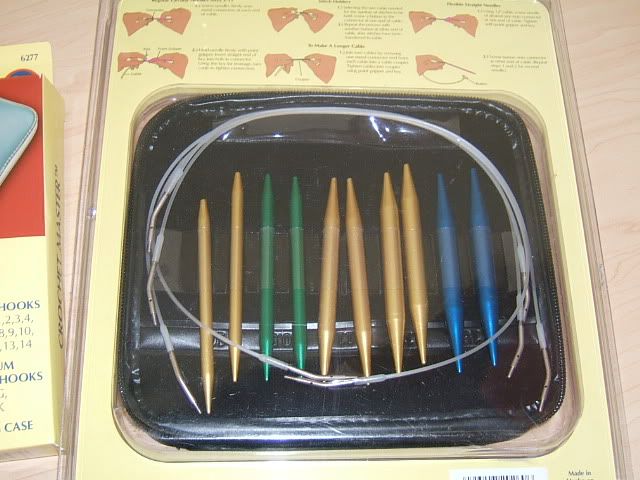 These were shipped very quickly. I'm going to be really mad though whenever I find the sets I lost...
And what's this? Bernat Velour? Why yes. I can't believe I bought it either. And no, I can't tell you what it's for. Besides the fact that it's a Top Secret Christmas Gift, it's also going to be a new pattern submission to
Crochet Me
mag, so I'll let you know how that goes.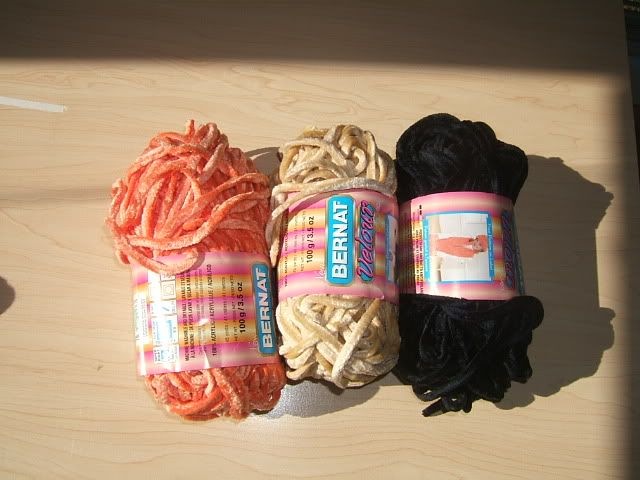 This just came in the mail yesterday from
handpaintedyarn.com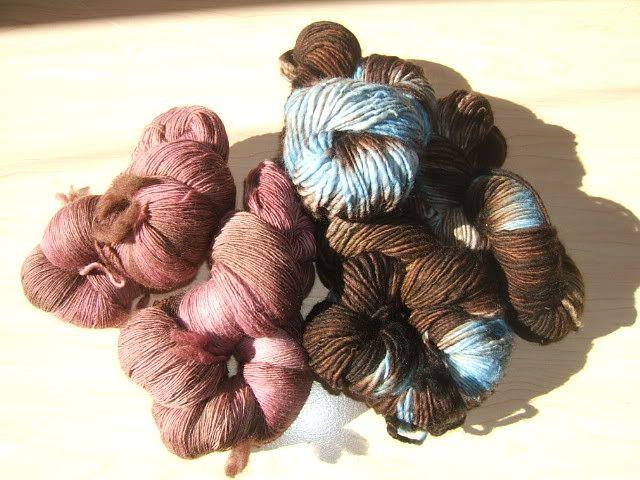 I cannot believe how beautiful it is in person. And, even though it's 100% wool, it's so soft! You can't beat the prices either. How do they stay in business with prices that low?!! The pink lace weight is called
Brown Berries
, and the bulky blue is
Charrua
.