While in Florida last week, this is what became of my Newsies Hat.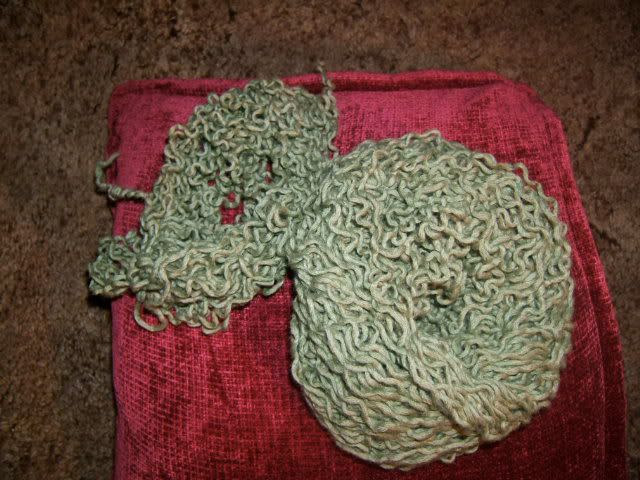 Yes, it's sad. A moment of silence, please, for the first cabled, wrong hat.
Here it is after taking a shower. It took a little over a day to dry because of the humidity. Also, it had a peculiar smell that I've heard described as "Alpaca hairy smell". I can't describe it any better. It wasn't quite bad, just, well, hairy smelling.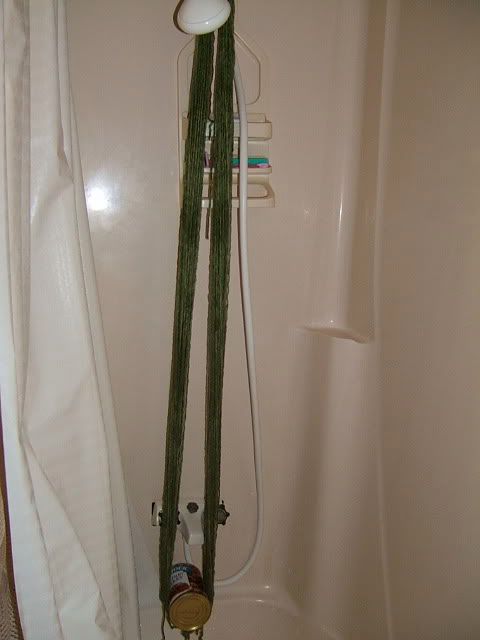 Here is the sock that I'm designing for my brother. It's being modeled for you by the lovely foot of my husband. (Nice hair, huh?)
And a close up of the (correct) cable down the center.
I am naming these "King Kong Cabled Footies" for the one fat cable down the center. My math was a little shaky, but I've realized that as long as you know what you're doing with sock construction, there's a bit of fudging that can be done with no real harm. I intend to have a second go at these after Christmas (for myself, maybe) to work out the pattern oficially, before posting it here.