Mr E and
Bubby Bear
.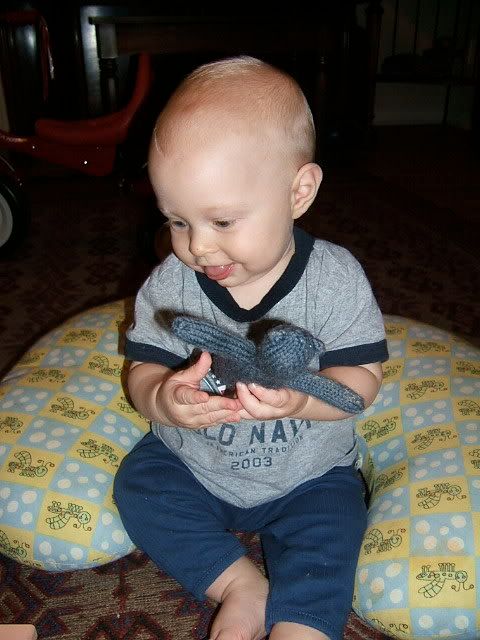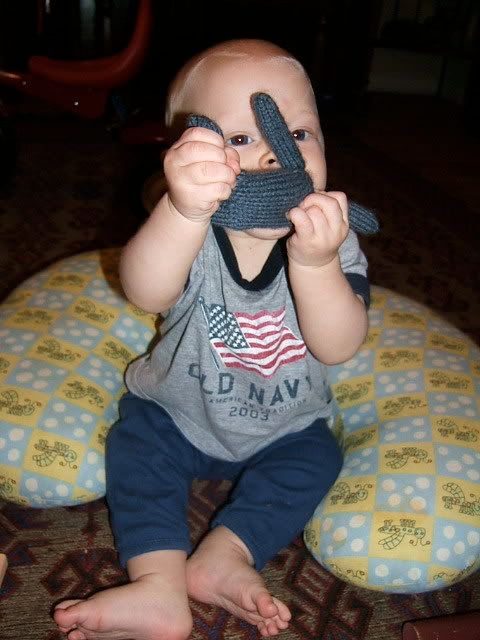 Still knit-knit-knitting away at those socks. (I must admit I've slowed a little, now that I'm approaching the final few inches. Soooooooo...long....must go on...)
What's keeping me sane in my iTunes:
KnitCast
Cast-On
FiberCast

Secret Knitting
Stasia's Place
If' you've never listened to any of this, you should!! It's the perfect thing to do while knitting. Don't fry your brain on your TV -- listen to Podcasts! There's tons of different subjects -- those are all the knitting ones currently available, but go find whatever appeals to you. Podcasts for everyone!!