This is what I'm using to make the "Creative Focus Chunky" tipless mittens from the fall Interweave. It feels luscious on the skein -- 100% alpaca. I'll let you know how it behaves on the needles. It will be for one of my sisters, who is now into pink and brown.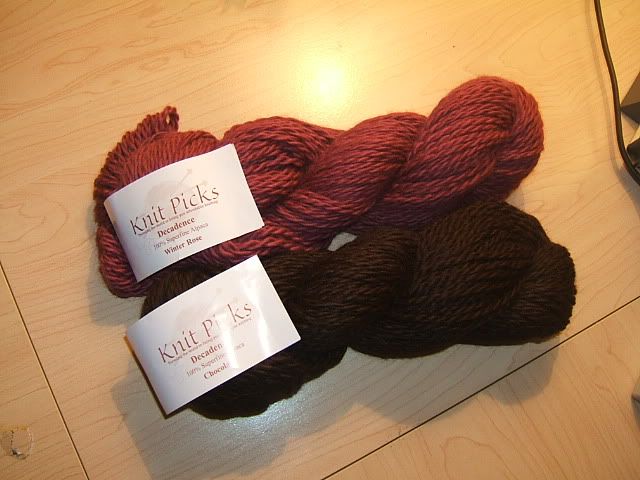 Sarah is a very bad blogger but a very good friend. I got this in the mail on Saturday with a note: "hey! I dyed this!" Might there be any pictures to go with that experience? No! However, she did very thoughtfully send it to me to play with. If/when I do knit this up, it will probably be a collar or something. One of those great things that you can do with tiny bits of pretty yarn.
This is LB Fisherman's 100% wool, dyed with Wilton's icing dyes in Sky Blue and Brown.
Thank you Sarah!
Well, I have no time to write. I've been knitting non-stop and have several FO's for you, but can't currently get to that. We're packing for the holiday visits! More later.
Not enough days till Christmas!!