It's my 27th birthday! Thank you to sweet
Skylar
for the e-card. You made me smile this morning.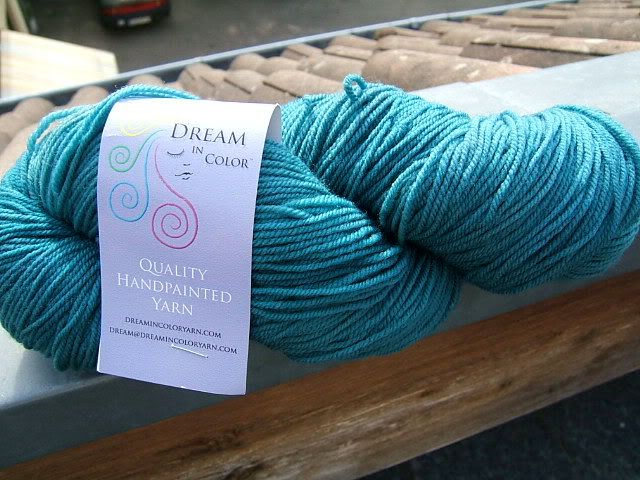 Notice the beautiful teal skein above? That's from (blogless) Linda, who I swapped Koigu with a few weeks ago. She sent me this skein of sock yarn last week as a baby congratulations! Thank you thank you! Yarny gifts are always hugely appreciated. =) I've never even heard of this yarn before. It's called
Dream In Color
sock yarn, and it's dyed in very subtle varigations of the perfect teal.
Speaking of yarn, I was planning on buying myself a birthday gift today at
The Loopy Ewe
, and my parents gave me a gift certificate to help me along! Shopping bliss. I adore gift certificates, because it feels like I'm cheating the system somehow.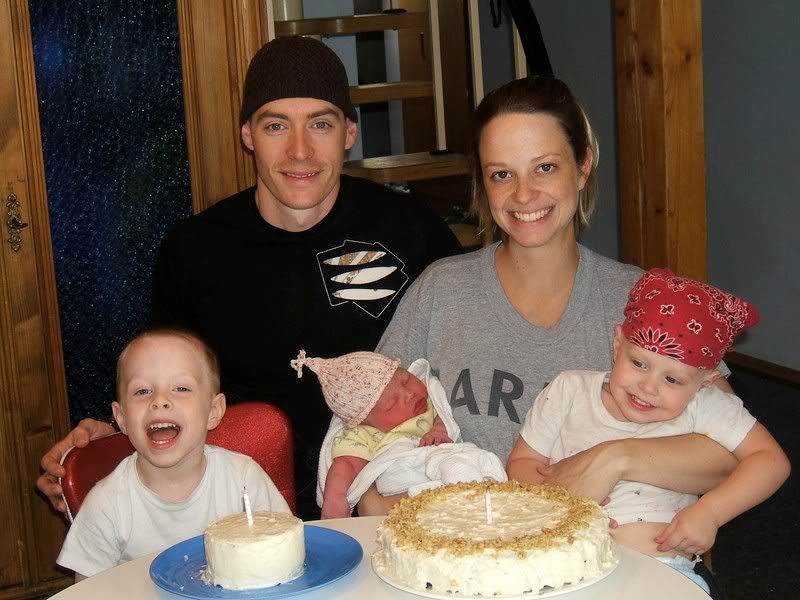 The lovely carrot cakes that my mom made for Baby L and I. (Recipe can be found at the
podcast blog
!)
My day will be full of knitting and baby snuggling. What could be better?