I've turned the heel, and am working my way towards the toe: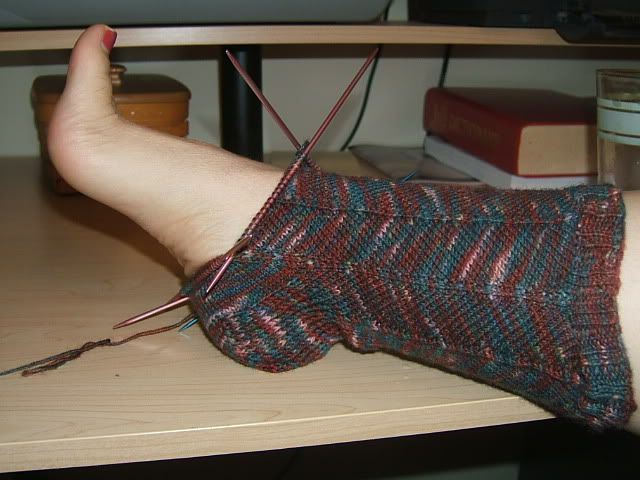 You can't really tell from this shot, but the ribbing is buckling. I don't really know what I could have done to stop that action. Ah well. I assume the same will happen with the other, and then both socks will have matching wavy edges. I've decided that this will be part of my mom's Christmas gift.
I've finally decided what I'm going to knit for everyone for Christmas. Unfortunately, I only have about 7-1/2 weeks to do it all. List to follow as soon as I have a moment...