Here is the basic cabled rib hat:
As you can see, it's too small even for a 2-year-old. What went wrong, you ask? Oh nothing. I just didn't check my gauge. Yes, I'd rather not talk about it.
In other news, my husband took me out on a date this weekend, and we ended up at one of our favorite stores, Barnes & Nobel. This might have followed me home: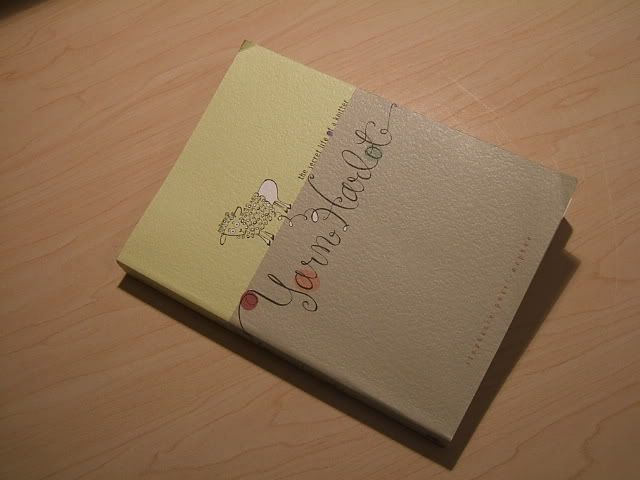 It's hilarious, and if you haven't read it yet, you should.
Also, this came in the mail yesterday: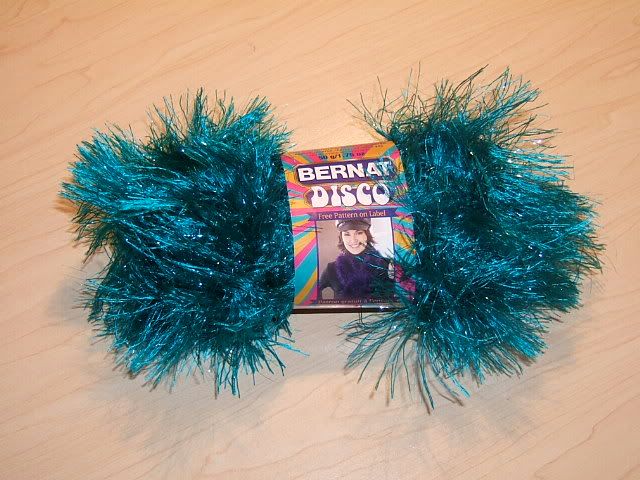 I'm a natural fiber kind of person, so it's almost horrific looking to me, but I couldn't really resist the offer of free fiber, novelty plastic or not. Mr A thinks it's delightful, and calls it blue hair. Blue hair is right. What do you dare me to do with it?