Thank you so much to everyone who offered up their yarn for trade. I've accepted the offers that I was interested in, and am now posting the rest on eBay. Look for a post later today with the auction links if you're interested in helping me clean up my stash a little. =)
I've talked about knitting some of the hats from
Itty Bitty Hats
in the podcast, but I don't think that I've posted about them here at all. Somehow they kept evading the camera. Today, after a stern sit-down, I lined them up on the ledge and took their beauty shots.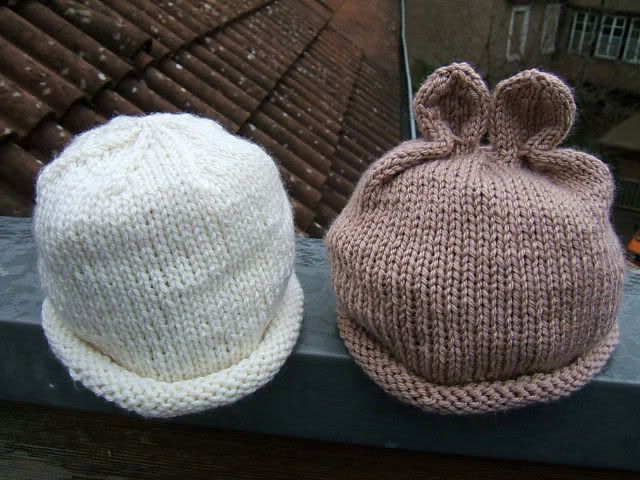 (I'm only going to get closer and closer to lunacy as the due date closes in, so get used to it now or leave. Oh yeah, I also get less patient and tolerant and nice. I don't sound like a very pleasant person right now, do I?)
PROJECT SPECS
Patterns: (From left) Rosebud, Bunny Tail
Yarn: RYC Cashsoft (less than one ball for each)
Modifications: For white hat, I omitted the flowers. What if it's a boy, and I spend all of that time on the flowers? Also, what if this warm weather continues and having wool flowers all 'round would make it unwearable? So many questions.
For light brown hat I knit the ears much, much shorter. I wonder though if I did something wrong, and somehow knit them too close together? Thought that I was following the directions exactly, but anythings possible.
My favorite part of the white hat is the slightly gathered looking spiral at the top.
Currently in progress:
And this:
You can get the RYC Cashsoft Baby DK and RYC Cashsoft DK (the same yarn, but different colors) right now on clearance at Webs by clicking
here
and
here
. Not that you need more yarn, but just in case you have a Cashsoft emergency. You never know when that might happen.
Because I know that it's all about the pr0n, here's two portraits for you of something I'm working on right now: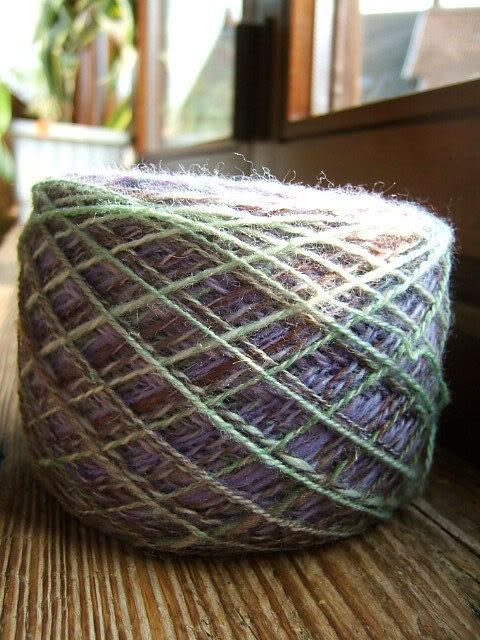 More details on what this is and what it's becoming in my next post.