Christmas was wonderful. It really was. But yesterday I had a total "after the fact"
downslide
, so I don't really feel like writing about any of it just now. Maybe tomorrow. Today, I'll tell you about my favorite gift that I handmade this year.
Remember this?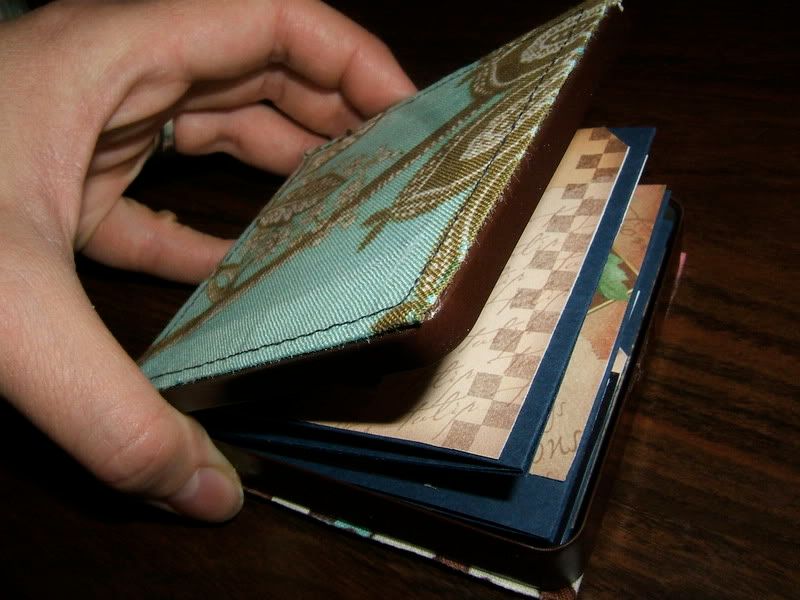 It started out looking like this.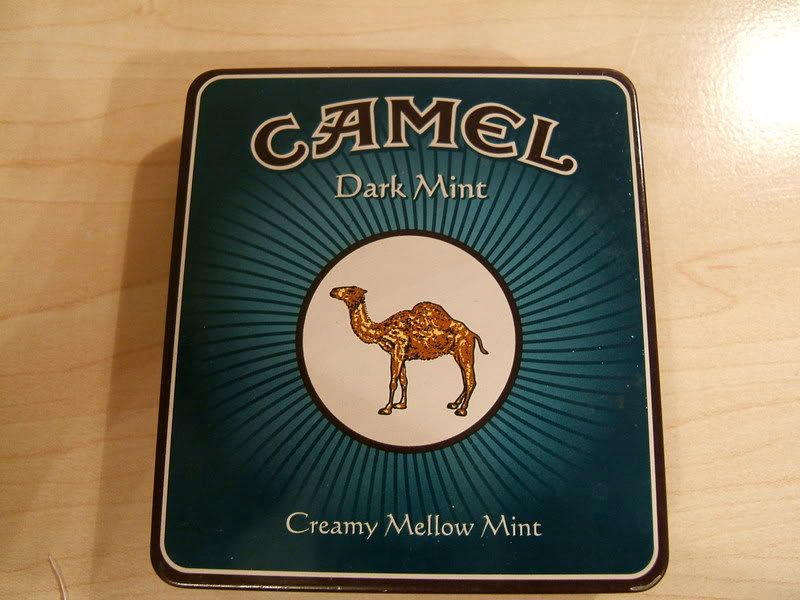 Back when I used to smoke, I saved one tin from each flavor. I never knew what I'd do with them, but a few months ago I was looking through a Creative Keepsakes magazine and noticed a lot of tiny album kits, some of them using small aluminum tins. It was
truly
a "
light bulb
" moment. I love
repurposing
things, especially when it means finding a use for really old stash! It makes me very happy.
When I saw this phrase printed on the side, I knew that the album just had to be made.
First I hemmed some squares of Amy Butler fabric, and glued them down to the top and bottom sides of the tin with spray craft glue (don't have it in front of me right now, but I bought it at AC Moore a while ago and I know that it's acid free)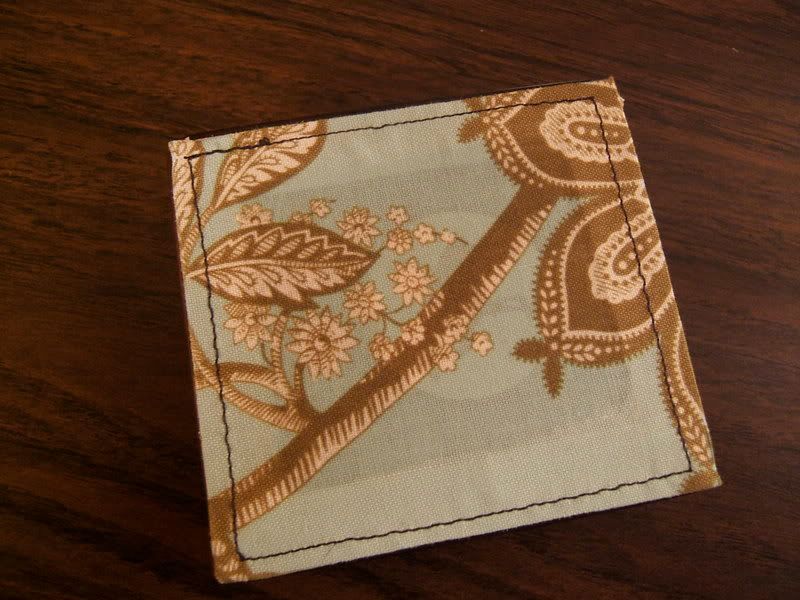 Unfortunately I didn't realize that the "Camel" logo would show through a little. Oh well. (Next time I'll glue down some
cardstock
first to line it.)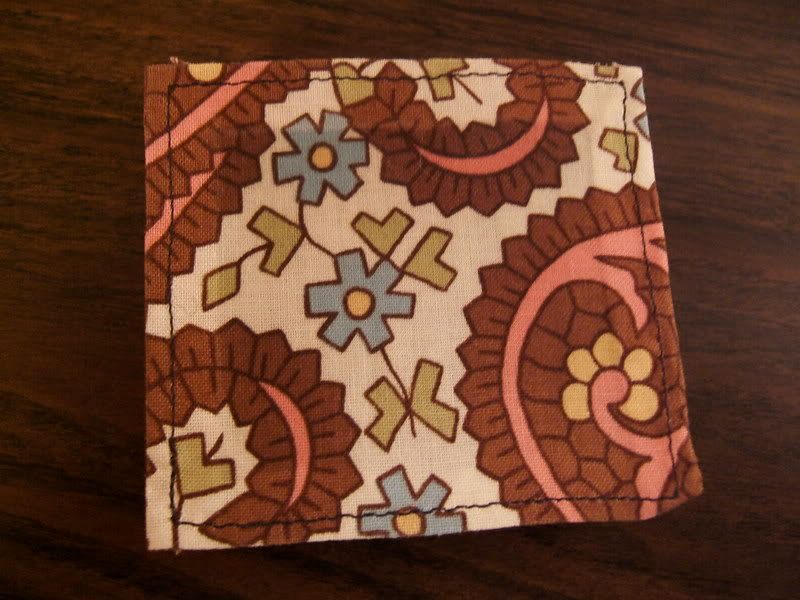 It was really hard to get the true colors; it was around midnight by the time that I took these picture and I was just about to
giftwrap
it so there wasn't time to wait until morning.
I created pages by making an
accordion
out of
cardstock
. Since all of the pictures I planned on using managed to fit on one side, I decided to glue down both ends to the inside of the tin.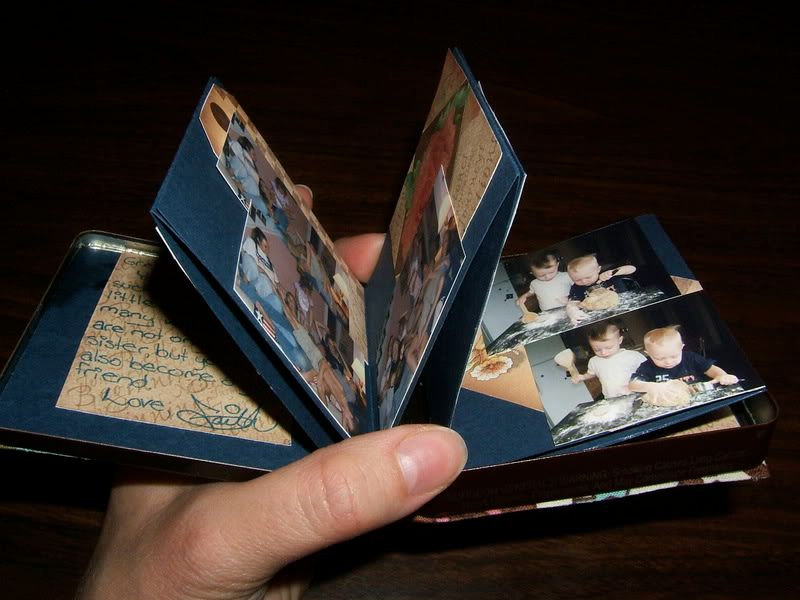 The layout itself needed to be quick and easy, since I was running out of time. Also, I generally make things way too complicated for myself, so I looked through my stash and found the perfect background accents. I cut out an entire set of coordinating patterned tags from a "tag book" (also from AC Moore), and used them simply for their designs, rather than confining myself to the idea that they "had" to be used as tags.
I was going to do some
journaling
throughout, but sometimes I feel like the pictures just say it best all on their own. Plus, the whole theme of this album was
chronicling
the way that Grace has helped out our little family since I started having kids, and so for most of the photos, she was there and knows the story.
Ok
, so maybe you'll think this is a cop-out, but remember, the idea was fast/fun/get in the mail by Christmas.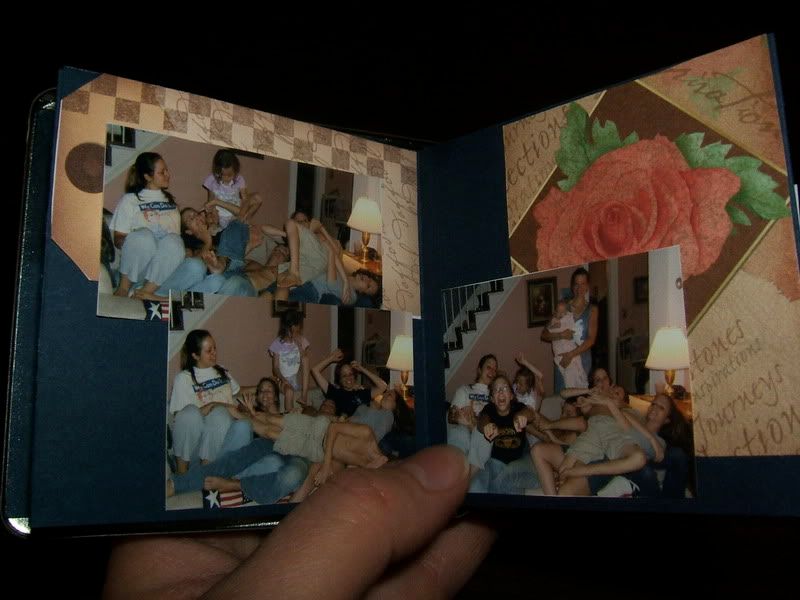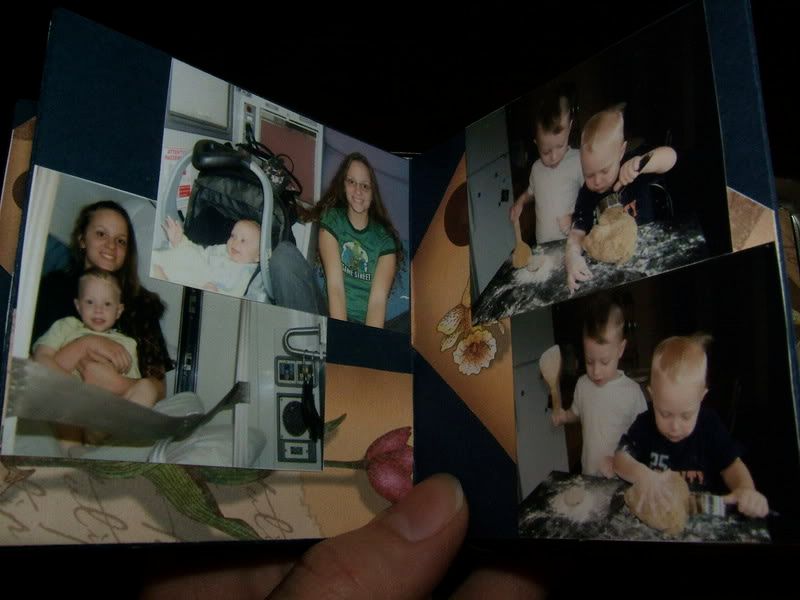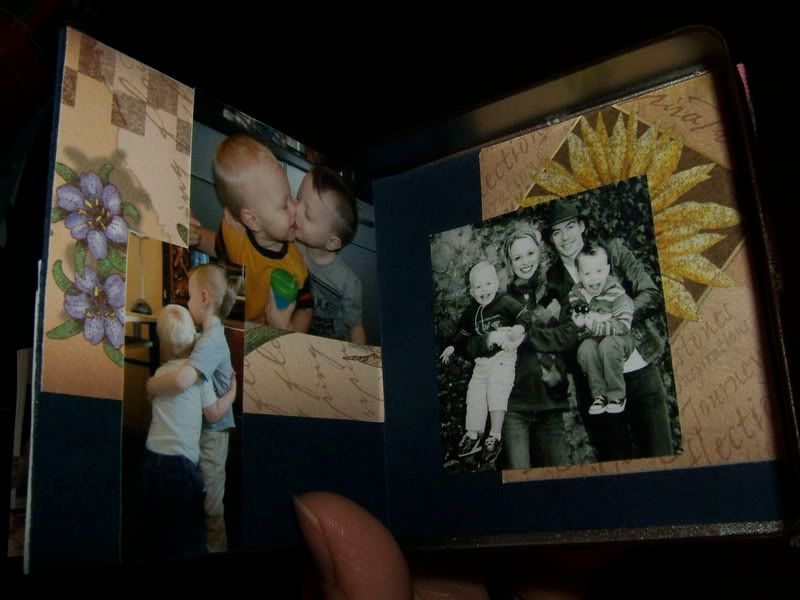 So there you have it. Crafting on a budget, but still producing something that I'm really proud of. Grace liked it a lot, so I feel like it was a success all around.